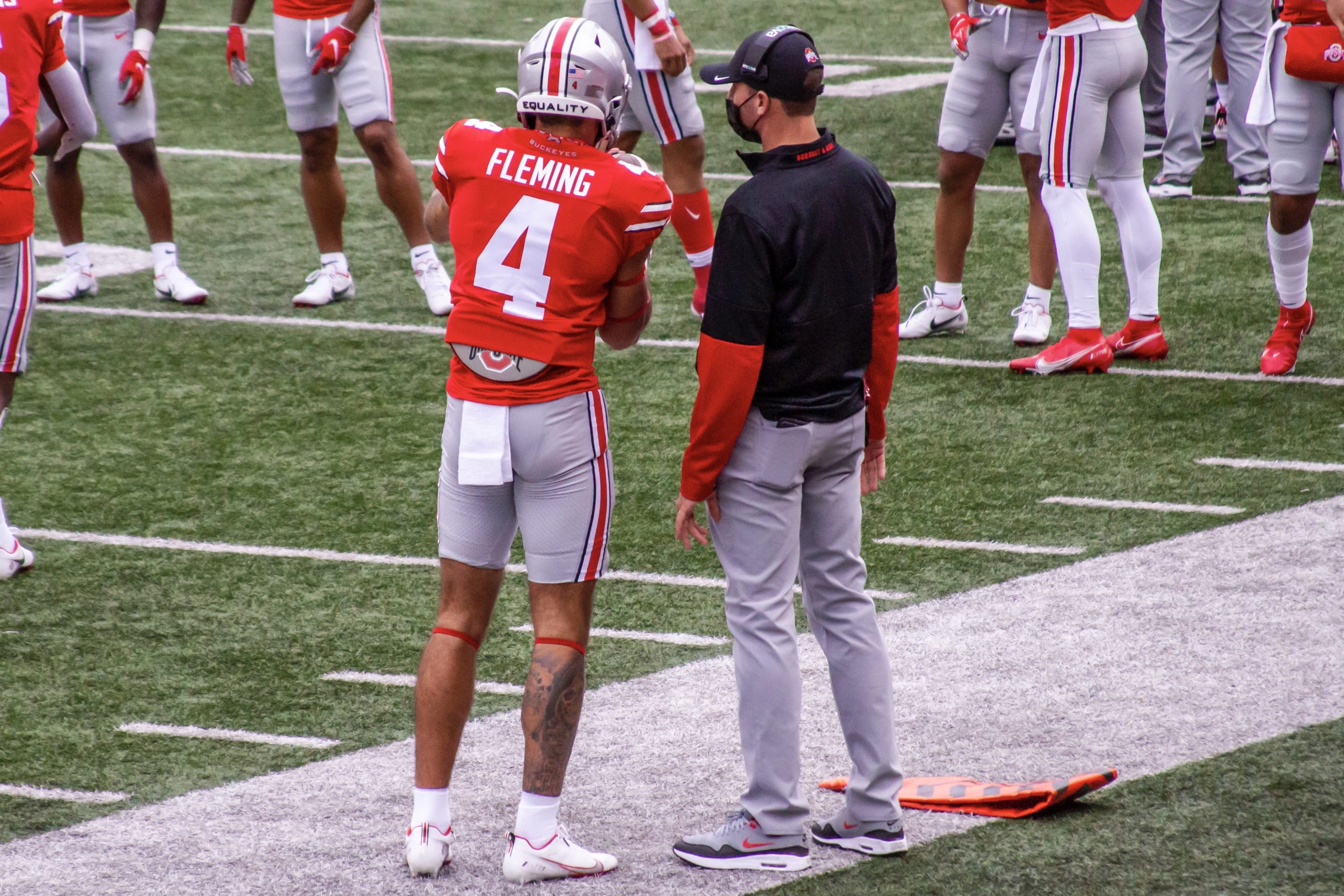 Without a game to play on Nov. 28, Ohio State fell from No. 3 to No. 4 in the Amway Coaches poll, but stuck at No. 3 in the Associated Press top 25, released on Nov. 29.
In the Coaches poll, Ohio State dropped behind Clemson, which beat Pittsburgh in resounding fashion, 52-17. The top two of Alabama and Notre Dame remained in place after Alabama demolished Auburn 42-13 and Notre Dame edged out North Carolina 31-17.
Florida, Texas A&M, Cincinnati, BYU, Miami and Georgia check in behind the Buckeyes in an otherwise unchanged top 10 in the Coaches poll. Indiana (No. 11), Northwestern (No. 17), Wisconsin (No. 19) and Iowa (No. 24) represent the Big Ten along with the Buckeyes. No other conference team earned votes.
In the AP poll, Ohio State sits ahead of the Tigers but behind Alabama and Notre Dame. Texas A&M is No. 5, followed by Florida, Cincinnati, BYU, Miami and Indiana. The Buckeyes and Hoosiers are joined by No. 16 Northwestern, No. 18 Wisconsin and No. 24 Iowa as Big Ten representatives.