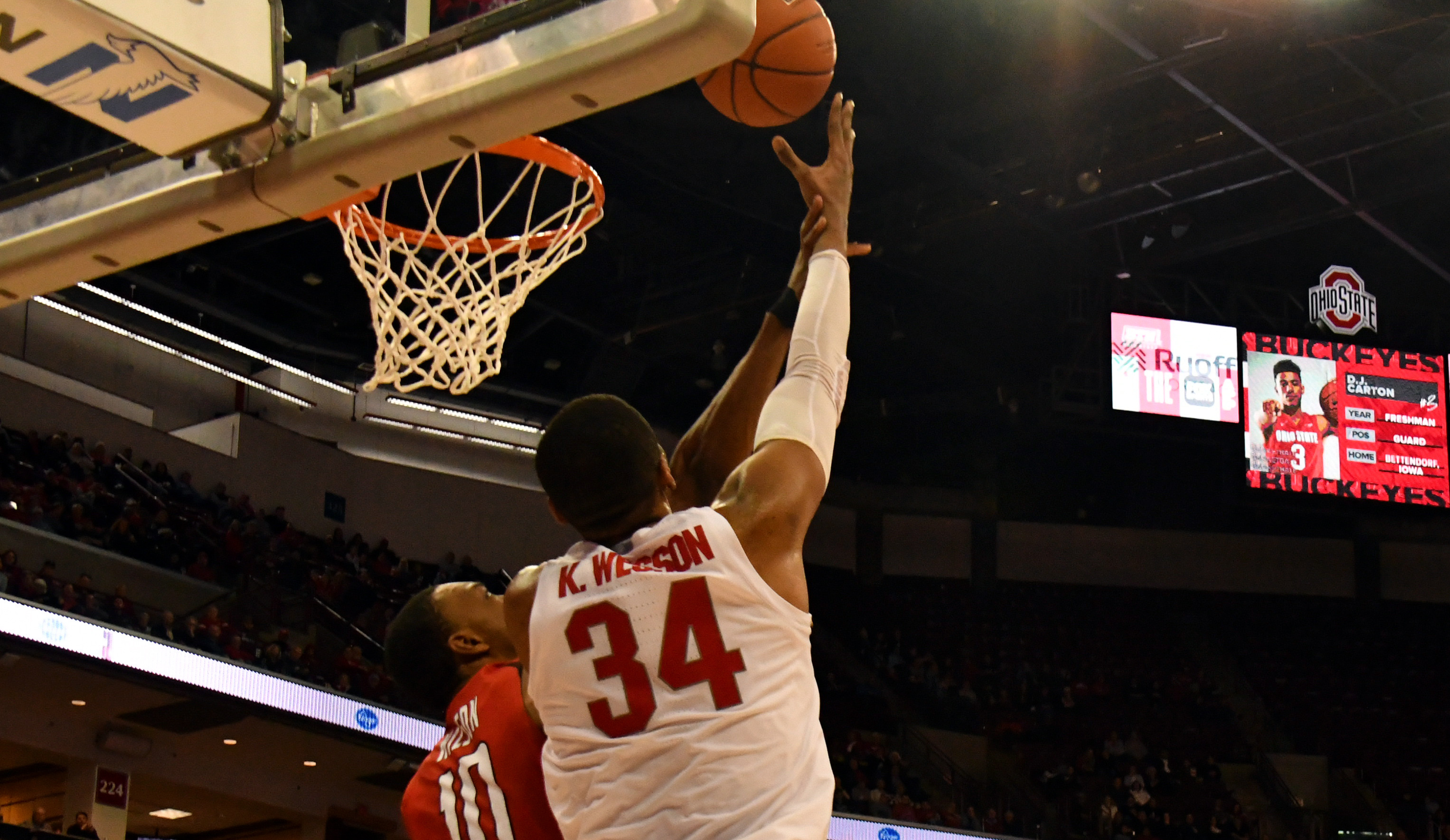 Following four straight losses to West Virginia, Wisconsin, Maryland and Indiana, the Ohio State men's basketball team fell ten spots to No. 21 in the latest AP poll.
The past week in Buckeye hoops included a 67-55 loss at Maryland and a 66-54 loss at Indiana. Head coach Chris Holtmann's team looks to get back on track on Tuesday, Jan. 14 at home against Nebraska.
Upcoming games against ranked teams for Ohio State include matchups with No. 15 Michigan State (March 8), No. 17 Maryland (Feb. 23), No. 19 Michigan (Feb. 4, March 1), and No. 24 Illinois (March 5).
The Buckeyes will also face other teams receiving votes, including No. 26 Iowa (Feb. 20), No. 29 Indiana (Feb. 1), No. 31 Penn State (Jan. 18), No. 34 Wisconsin (Feb. 9), No. 37 (Feb. 15), and No. 41 Rutgers (Feb. 12).
Ohio State already defeated two ranked opponents in No. 10 Kentucky and No. 14 Villanova, while dropping one game to ranked foes in No. 12 West Virginia and No. 17 Maryland.
AP TOP 25 POLL
Others receiving votes:
Iowa 88, Stanford 77, Arkansas 65, Indiana 50, Virginia 41, Penn State 36, LSU 30, Arizona 20, Wisconsin 19, Liberty 11, Northern Iowa 10, Purdue 10, Duquesne 9, Washington 9, TCU 8, Rutgers 8, Virginia Tech 5, Oregon State 4, Houston 4, BYU 3, East Tennessee State 2, Saint Mary's 1, Harvard 1, Akron 1, USC 1