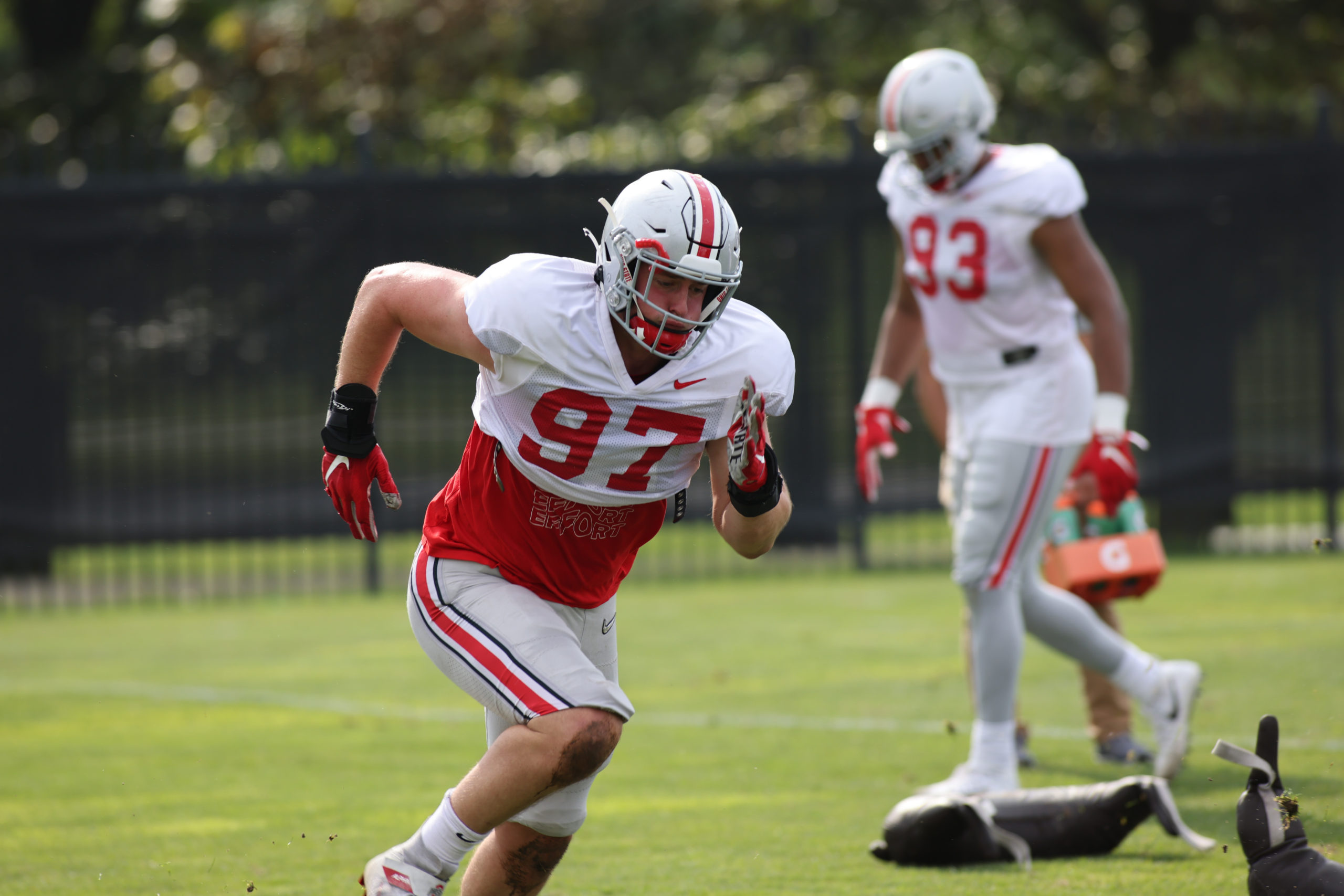 Ohio State defensive lineman Noah Potter is entering the transfer portal, according to several reports. He is a redshirt junior with three years of eligibility remaining.
Potter primarily played at defensive end during his three seasons with the Buckeyes, appearing in seven games and accruing three tackles. He appeared in just one game this past season as he recovered from several injuries, including foot surgery and a detached retina in October for which he needed emergency surgery.
He lined up for Ohio State's spring game last Saturday and finished as one of the defense's top contributors, picking up two sacks and six tackles. With a deep defensive line group, Potter likely would have struggled to see the field with several entrenched starters and rotational players ahead of him on the depth chart.
A former four-star prospect out of Mentor, Ohio, Potter joined Ohio State in the 2019 class. His brother, Micah, played with the men's basketball team from 2016-18 before transferring to Wisconsin to finish his collegiate career.
Potter's transfer leaves Ohio State with 86 scholarship players, one shy of the NCAA's 85-man scholarship limit. He's one of several transfers in recent weeks, including cornerback Lejond Cavazos, defensive lineman Jacolbe Cowan and safety Bryson Shaw.