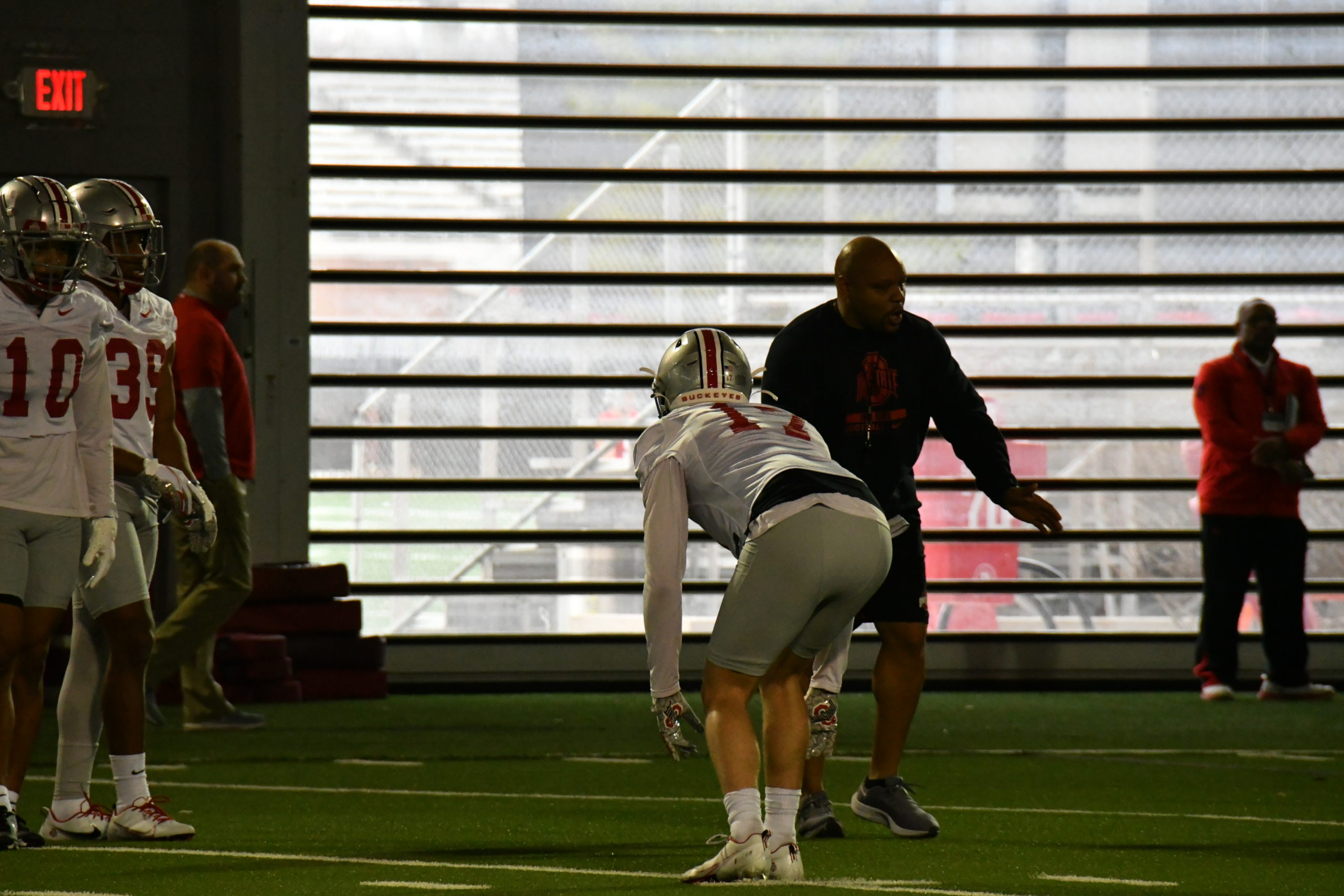 Former Ohio State safety Bryson Shaw, who started much of the 2021 season for the Buckeyes after starting safety Josh Proctor had his season ended by a compound leg fracture in week two, is headed to USC.
The fourth-year player out of The Bullis School in Maryland announced his intention to depart from Ohio State on April 4 as the Buckeyes neared the end of spring practice. With the Trojans, he'll be reunited with Alex Grinch, who recruited him to Columbus when he was Ohio State's co-defensive coordinator and safeties coach. Grinch is now the defensive coordinator in Los Angeles after moving out west along with head coach Lincoln Riley. It was Riley who hired Grinch as Oklahoma's defensive coordinator after he spent just one year with the Buckeyes.
Shaw started 12 games for the Buckeyes and played in 21, making 59 tackles and one interception in 13 games last season along with one interception, which came against Michigan in the regular season finale.
He spent the spring battling for playing time with the Buckeyes, but the return of Proctor and the arrival of Oklahoma State transfer Tanner McCalister damaged his chances of maintaining a starting job – as did the hiring of Jim Knowles, who plays three safeties but has taken a liking to Ronnie Hickman in the deep safety "Adjuster" role, essentially the one that Shaw filled last season. Freshman Kye Stokes flashed immense potential in that spot as well during Ohio State's April 17 spring game.
Shaw has three seasons of eligibility remaining for the Trojans and will hope to find his way into the starting rotation from day one in Los Angeles.