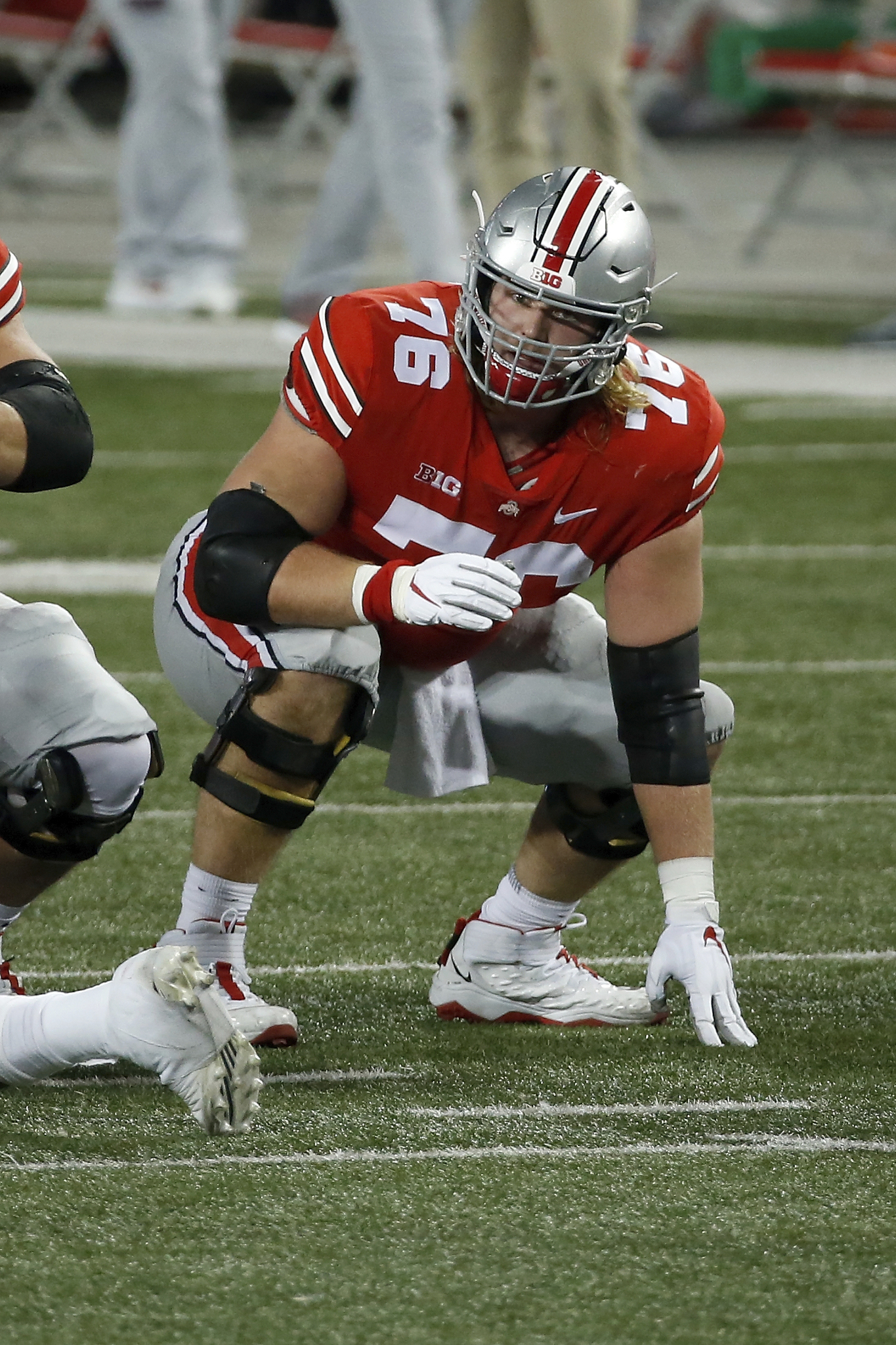 For the first time in the 2021 season, Ohio State center Harry Miller is back with the Buckeyes and available for their upcoming matchup with Rutgers on Oct. 2. Head coach Ryan Day confirmed during his weekly press conference that the junior center would be returning to the team after missing the opening month of the season with an undisclosed health issue.
"He's been dealing with some health issues," Day said. "He's going to come back this week and be part of the team, which we're all excited about, and get back to work."
Day did not specify if Miller would actually be able to contribute on the field for the Buckeyes this weekend or anytime soon, and seemed to imply that Miller was just starting to get back into the swing of things.
The junior was expected to slide into Ohio State's starting center role this season after earning a job on the starting line at guard in 2020 but was not with the team to start the season and ceded his spot to redshirt freshman Luke Wypler, who says that he was caught off guard to start the season by Miller's absence.
"I wasn't expecting it going into the season, but things happen," Wypler said. "Going forward, I think I've finally settled into what my role is as the center and how I have to lead the offensive line every week."
As for whether there would be a competition at center now that Wypler is entrenched, he didn't have much in the way of a firm answer.
"I think that's for Coach Day and Coach (Greg) Studrawa to decide," Wypler said. "Every week, I'm coming ready to play and staying prepared."