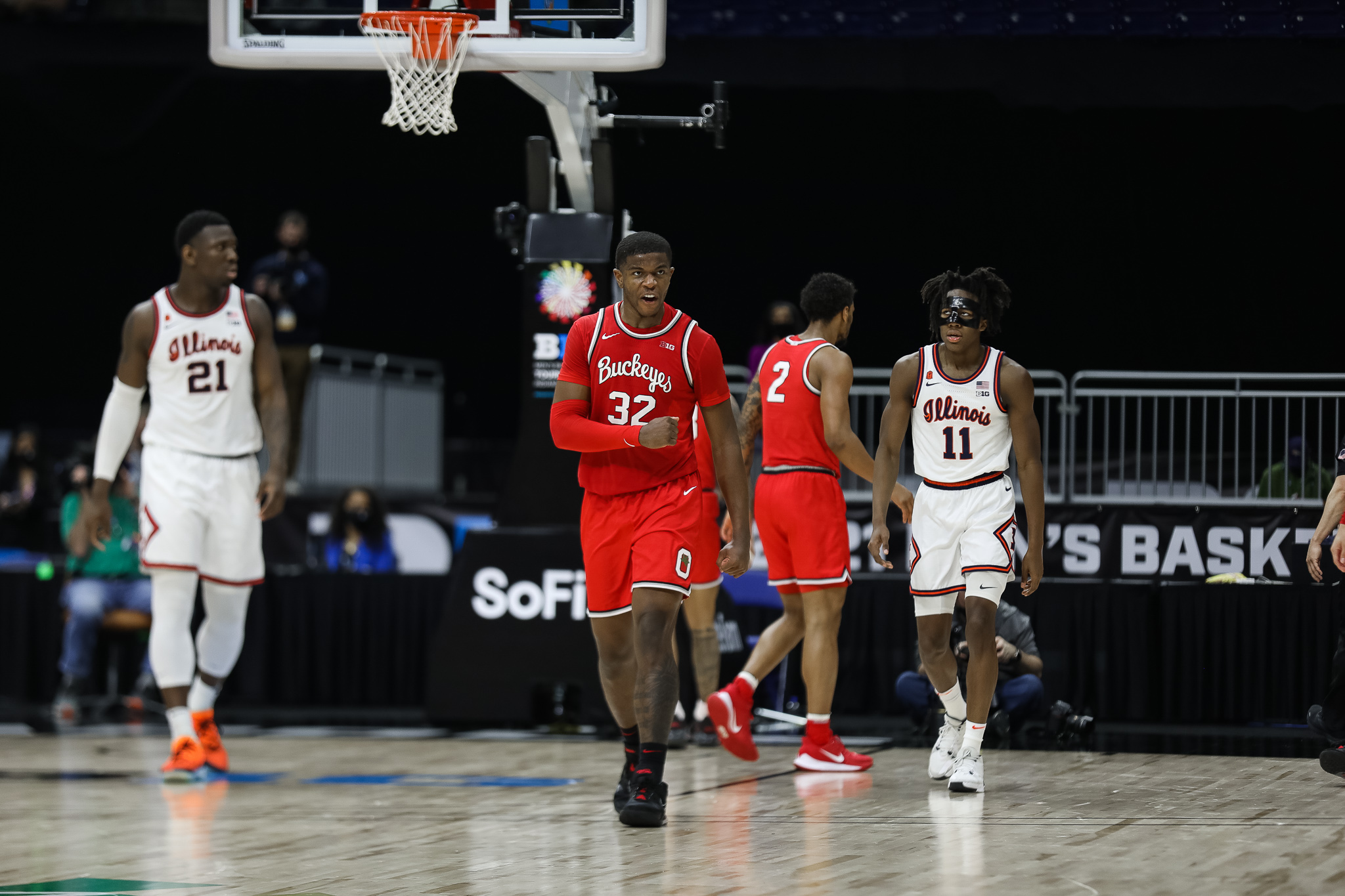 Ohio State already knew its conference matchup pairings for the upcoming men's basketball season, but now the Buckeyes have a complete schedule in front of them, as the Big Ten announced its full conference schedule on Wednesday afternoon.
The Buckeyes will open their Big Ten schedule on Dec. 5 on the road against Penn State, which is entering its first season under new head coach Micah Shrewsberry, the former Purdue assistant. Game two sees Wisconsin come to town on Dec. 11, featuring a roster that many analysts expect to compete for one of the top spots in the conference.
Next up, after nearly a month away, is a Jan. 2 trip to Nebraska, followed by the first of two matchups with Indiana on Jan. 6, the first being a road trip and the second a home bout on Feb. 19.
The latter is part of a brutal season-ending run for the Buckeyes, which features Mike Woodson's Hoosiers on the 19th, sandwiched by a road trip to Michigan on Feb. 12, a home game with Minnesota on the 15th, trips to Illinois and Maryland on the 24th and 27th and two home battles, first with Michigan State on March 3 and then with Michigan on March 6 to end the regular season.
A Jan. 13 visit to Madison, Jan. 30 road trip to Purdue and Feb. 3 and 6 home games against Iowa and Maryland all stand out on the Buckeye schedule as well.
The full Big Ten schedule for Ohio State is attached below:
Dec. 5 @ Penn State
Dec. 11 vs. Wisconsin
Jan. 2 @ Nebraska
Jan. 6 @ Indiana
Jan. 9 vs. Northwestern
Jan. 13 @ Wisconsin
Jan. 16 vs. Penn State
Jan. 22 vs. Nebraska
Jan. 27 @ Minnesota
Jan. 30 @ Purdue
Feb. 3 vs. Iowa
Feb. 6 vs. Maryland
Feb. 9 @ Rutgers
Feb. 12 @ Michigan
Feb. 15 vs. Minnesota
Feb. 19 vs. Indiana
Feb. 24 @ Illinois
Feb. 27 @ Maryland
March 3 vs. Michigan State
March 6 vs. Michigan