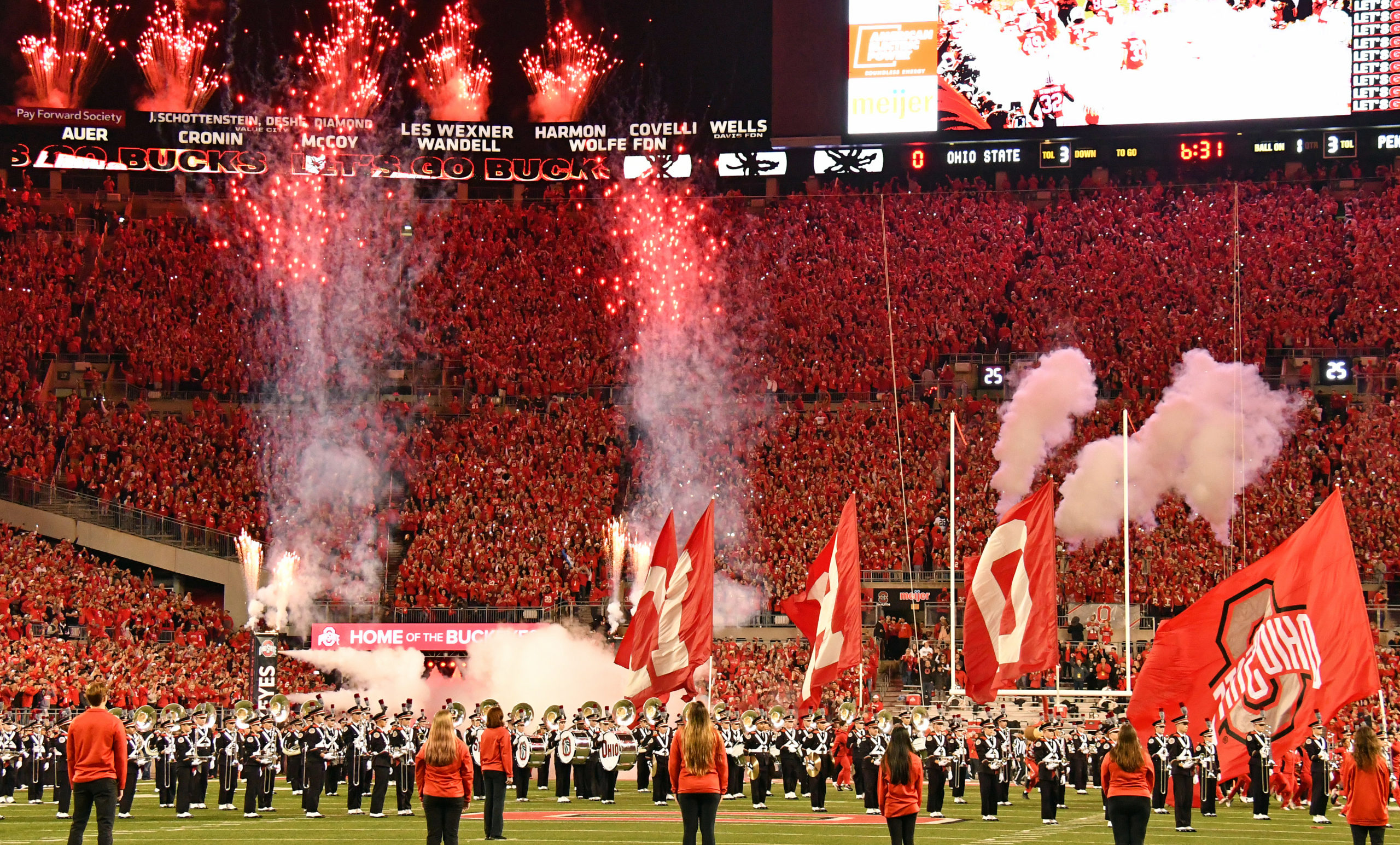 Ohio State will spend all of September within the confines of Ohio Stadium, hosting all four of its contests during the month. Taking advantage of the early-season home slate, the Ohio State athletic department announced promotions for the four home football games in September, including a blackout theme for the Sept. 24 game against Wisconsin, on Monday.
The Buckeyes will likely wear their black alternate uniforms against the Badgers, which will be the first time they have worn them since a 34-10 win over Michigan State on Oct. 5, 2019. Ohio State is 3-0 all-time when they wear the black uniforms.
Outside of the Wisconsin game, Ohio State's home opener against Notre Dame on Sept. 3 will host ESPN's College GameDay and will also serve as a celebration of the 20th anniversary of the 2002 National Championship team — including a team reunion.
The Buckeyes' Sept. 10 game against Arkansas State will be the busiest day of the month from a promotions standpoint. Ohio State will host the Scarlet and Gray Game as well as the Buckeyes Care Game. This game will also serve as a faculty and staff appreciation as well as a celebration of the Ohio State Athletics Hall of Fame.
Ohio State will host the annual Alumni Band performance during its Sept. 17 game against Toledo.