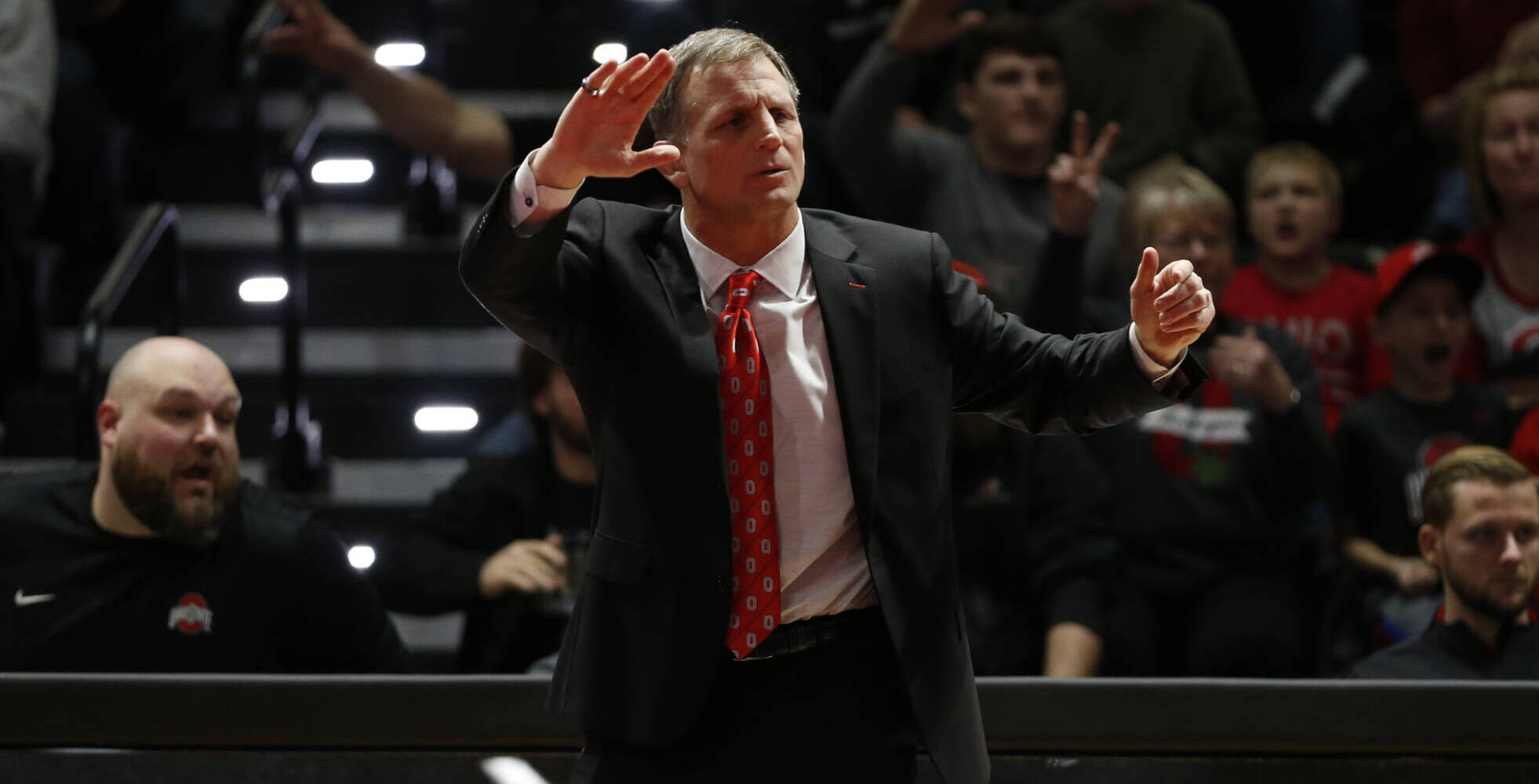 After having its 2020 campaign cut short just before the NCAA Championships due to COVID-19, Ohio State's wrestling team will return to the mat for the first time in more than nine months on Jan. 17.
There, the Buckeyes are slated for a tri-meet with Illinois and Wisconsin, hosted in Champagne, Ill. They'll follow that up with back to back bouts in the friendly confines of the Covelli Center against Rutgers on Jan. 24 and Michigan State on Jan. 29.
It'll be a quick turnaround after facing off with the Spartans, as Ohio State will head to Maryland on Jan. 31 to take on the Terrapins, prior to another tri-meet with Iowa and Purdue in West Lafayette, In., on Feb. 7.
Ohio State will close out the season with a Feb. 12 road trip to Michigan and a Feb. 19 matchup with rival Penn State.
After the conference-only slate, the Big Ten will host its wrestling championships March 6-7, in State College, Pa.
Ohio State will truly open its season with intra-squad wrestle-offs on Jan. 9, according to Andy Vance of Eleven Warriors.