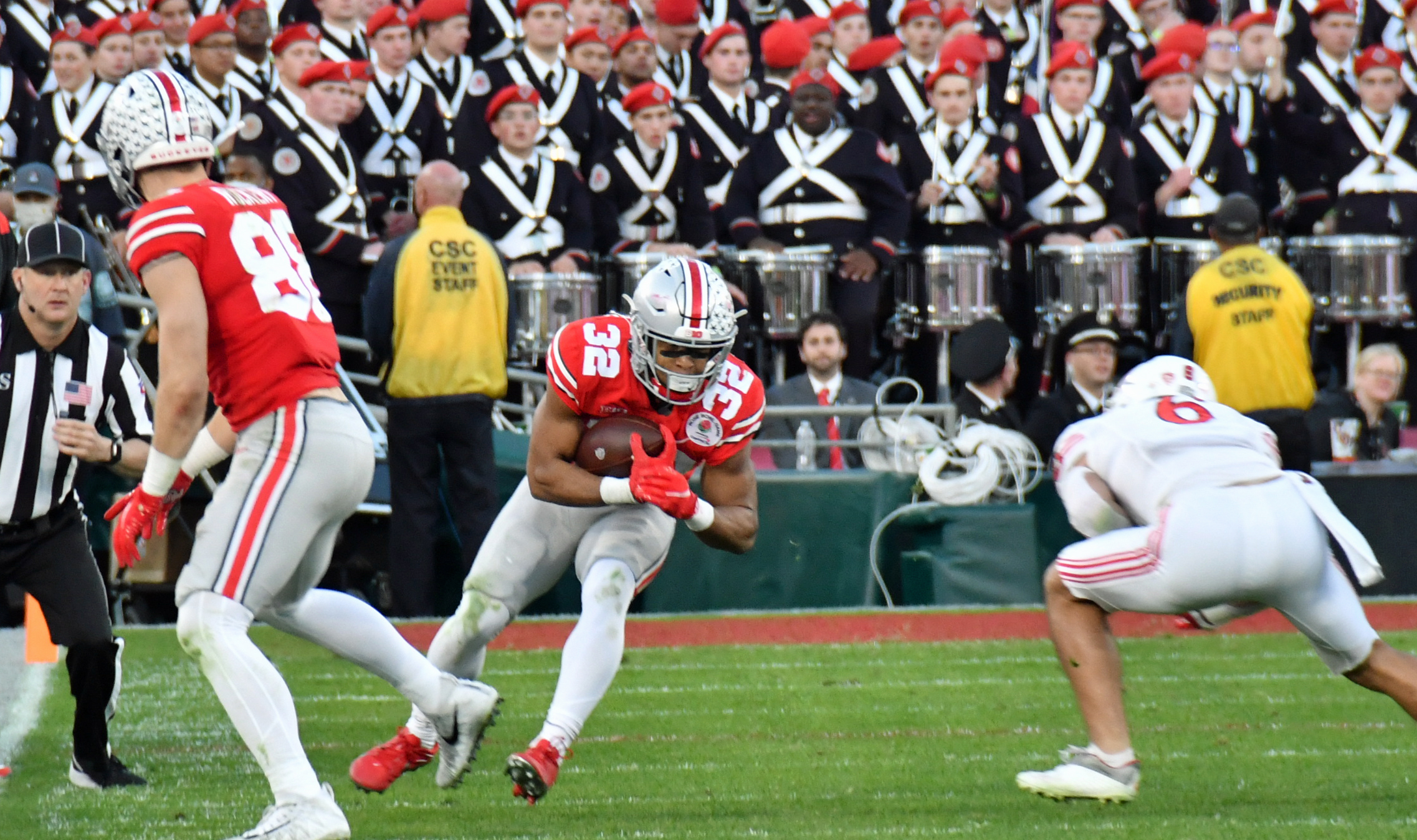 Ohio State's student-athletes lead the nation in Name, Image and Likeness compensation, according to a presentation to the Board of Trustees' legal, risk and compliance committee on Thursday.
Since NIL's introduction in July of 2021, 225 unique Ohio State student-athletes have disclosed 619 deals totaling $2,985,559, and every Ohio State team has at least one student-athlete participating in an NIL deal.
As expected, football is the male sport with the most participation, with 173 deals totaling $2,678,893. On average, each football deal is worth $15,537, compared to just $2,741 at other schools.
On the women's side, gymnastics has the most participation with 35 NIL deals totaling $31,767, which averages out to $961 per deal, compared to $677 nationally.
In addition to NIL compensation, Ohio State leads the nation in the number of student-athletes with at least one disclosed NIL activity and is second in total NIL activities, NIL compensation per activity and the percent of student-athletes with at least one NIL activity. Ohio State is also third in NIL compensation per student-athlete.
Some of the brands student-athletes have partnered with include national brands like Cameo, Degree and Giant Eagle, as well as local companies like Conrads, Mark Wahlberg Chevrolet, Ricart Automotive and Wings Over.
During the presentation, Ohio State highlighted deals made by specific student-athletes, including TreVeyon Henderson's deal with Ricart, men's lacrosse's Mitchell Pehlke's deal with Degree and STX, a sports equipment company, and women's volleyball's Sarah Mortbitzer, who runs paid training sessions in Columbus.
The following chart details NIL activities by sport:
| | |
| --- | --- |
| Sport | Percentage |
| Football | 27.4% |
| Women's Volleyball | 8.6% |
| Men's Basketball | 5.6% |
| Men's Tennis | 5.4% |
| Men's Lacrosse | 4.8% |
| Men's Wrestling | 4.6% |
| Women's Swimming & Diving | 4.5% |
| Women's Gymnastics | 4.1% |
| Softball | 3.8% |
| Women's Rowing | 3.7% |
| Men's Swimming & Diving | 3.3% |
| Women's Lacrosse | 3.0% |
| Men's Ice Hockey | 2.9% |
| Men's Volleyball | 2.8% |
| Baseball | 2.2% |
| Men's Gymnastics | 1.9% |
| Men's Track and Field | 1.8% |
| Men's Soccer | 1.7% |
| Women's Cheer & Dance | 1.6% |
| Women's Tennis | 1.5% |
| Women's Basketball | 1.3% |
| Women's Ice Hockey | 1.2% |
| Women's Track & Field | 0.9% |
| Women's Soccer | 0.9% |
| Women's Field Hockey | 0.7% |
Data courtesy of Ohio State Athletics