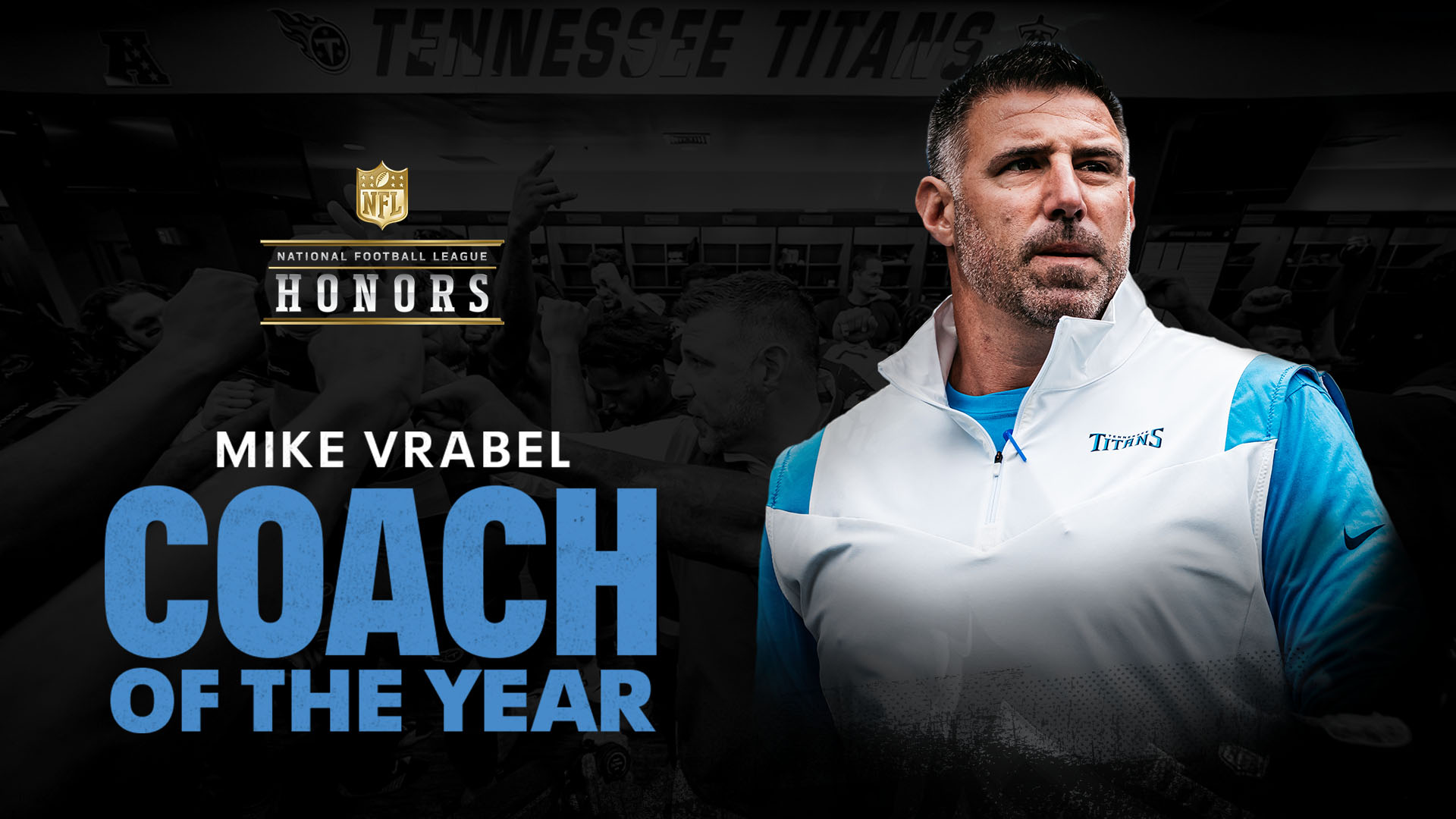 Former Ohio State linebacker and current Tennessee Titans head coach Mike Vrable was named the AP NFL Coach of the Year at the NFL Honors ceremony on Thursday.
Vrabel's Titans finished the season with a 12-6 record, falling to the Cincinnati Bengals in the AFC Divisional Round, 19-16, after earning a first-round bye as the AFC's No. 1 seed.
Vrabel is the first former Buckeye to be named NFL Coach of the Year. This comes just days after Vrabel earned a contract extension with the Titans after leading them to their third consecutive playoff berth.
Vrable played for Ohio State from 1993-96, and is still atop the record books with 36 sacks and 66 tackles for loss. In 14 seasons in the NFL spent with the Pittsburgh Steelers, New England Patriots and Kansas City Chiefs, Vrable played in over 200 games, amassing 762 tackles (63 for loss), 57.0 sacks and 11 interceptions.
He retired following the 2010-11 season, where he returned to Ohio State as a linebackers and defensive line coach, before returning to the NFL ranks with the Houston Texans in 2014. He remained with the Texans until accepting the Titans head coaching position in 2018.