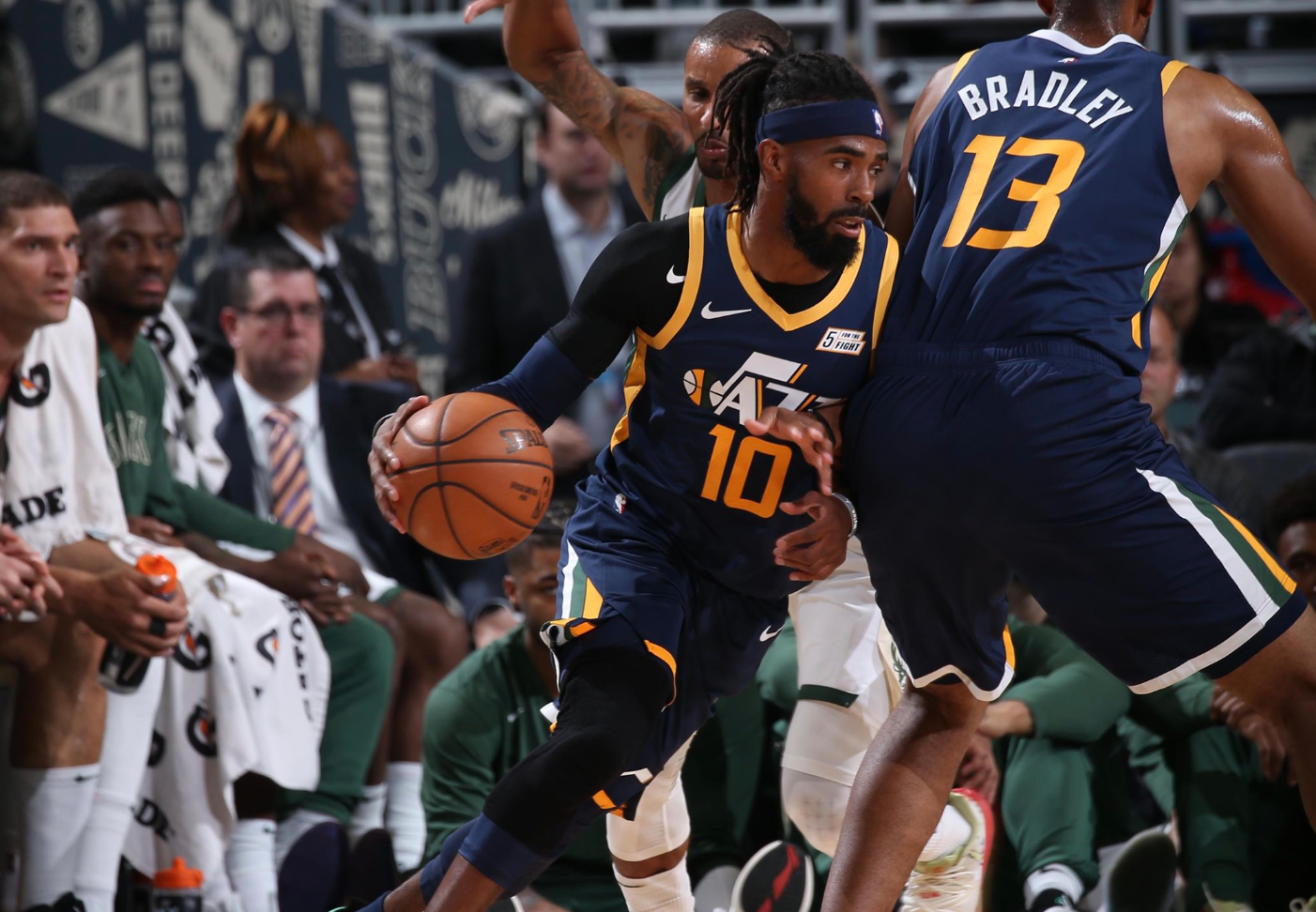 Former Ohio State point guard Mike Conley is back in the NBA bubble and prepared to start for the Utah Jazz in game 3 of their first round playoff series against the Denver Nuggets, which is scheduled to tip off at 4 p.m. today. According to a report from ESPN's Adrian Wojnarowski, Conley cleared quarantine on Friday morning and is returning to the starting lineup for the Jazz after missing the first two games of the series.
Conley departed from the bubble on Aug. 17 to return home to Ohio for the birth of his son, Elijah Michael. During his absence, the Jazz split their first two games with the Nuggets, dropping game one 135-125 on Monday but dominating game two 124-105. The Jazz have started Royce O'Neal in Conley's place.
Prior to his time away, Conley was putting together an excellent performance in the bubble, averaging 18 points, five assists and three rebounds in six seeding games, up from his regular season averages of 14.4 PPG, 4.4 APG and 3.2 RPG. The Jazz are 26-21 in their 47 games played with Conley this season, and 18-7 without him.