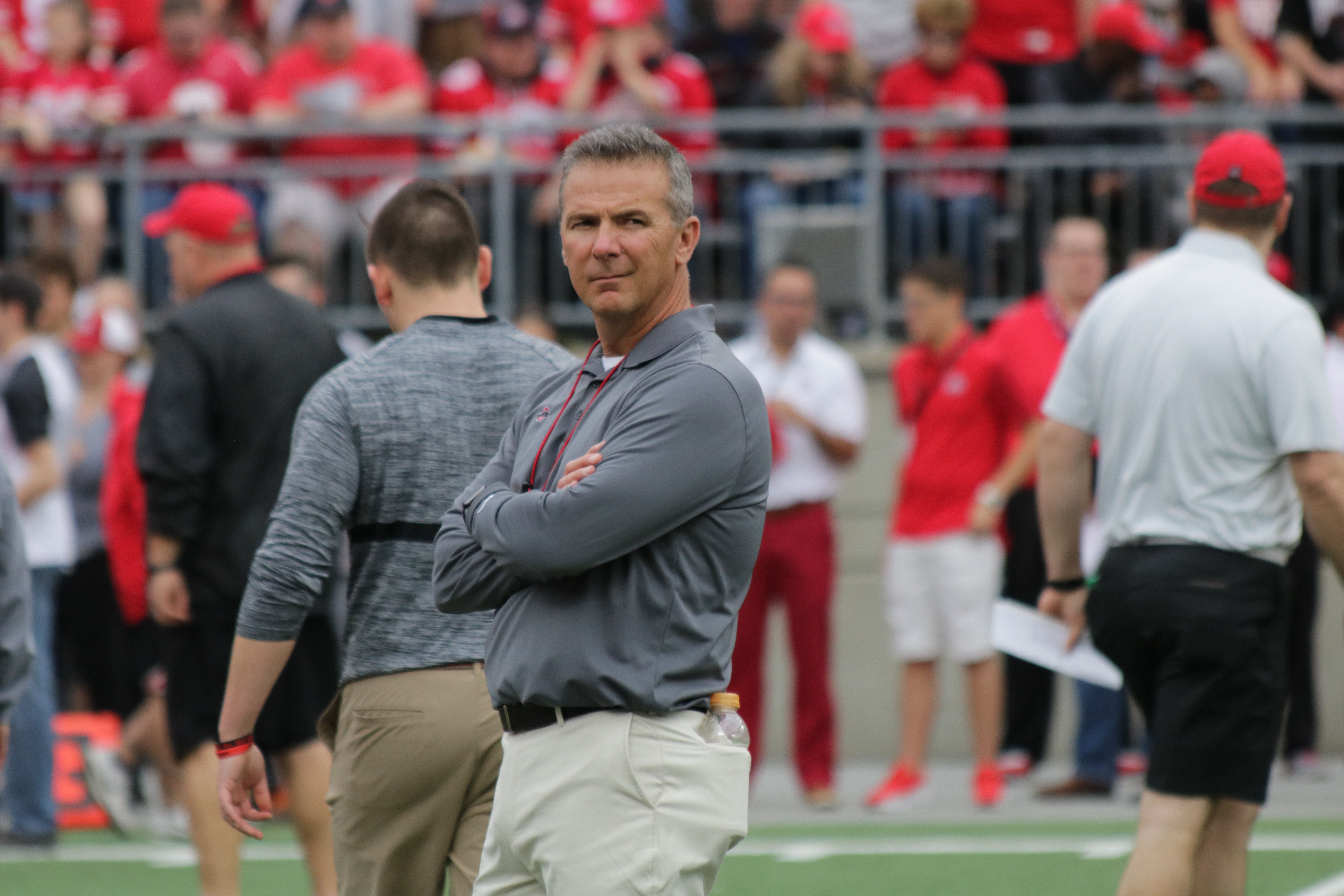 Ohio State head coach Urban Meyer will be back on the sidelines Sept. 22 for a home game against Tulane. Kickoff will be at 3:30 p.m., the school announced Monday morning.
The game will be broadcast on the Big Ten Network.
Meyer will be back at Ohio Stadium for the Buckeyes after serving a three-game suspension for his handling of former assistant coach Zach Smith's employment at the university. He missed the season-opening win against Oregon State – a 77-31 victory Sept. 1 – and Ohio State's 52-3 win over Rutgers on Saturday. Offensive coordinator and quarterbacks coach Ryan Day has served as acting head coach in Meyer's place.
Meyer will miss this Saturday's game against TCU in Arlington, Texas, as well. The No. 4 Buckeyes are scheduled to take on the No. 15 Horned Frogs at 8 p.m. in Arlington, Texas, at AT&T Stadium.
Ohio State's game against Tulane will also mark the first game of the season that athletic director Gene Smith will be able to attend. He was suspended beginning Aug. 31 for his handling of Zach Smith as well. Gene Smith's suspension runs through Sept. 16.
Meyer's suspension began Aug. 22 – although he had been on paid administrative leave since Aug. 1. He was reinstated to his coaching duties Sept. 3, two days after the win over Oregon State, but could not have any contact with the program on game day for the first two weeks of the season, and the same will be true for the TCU game.