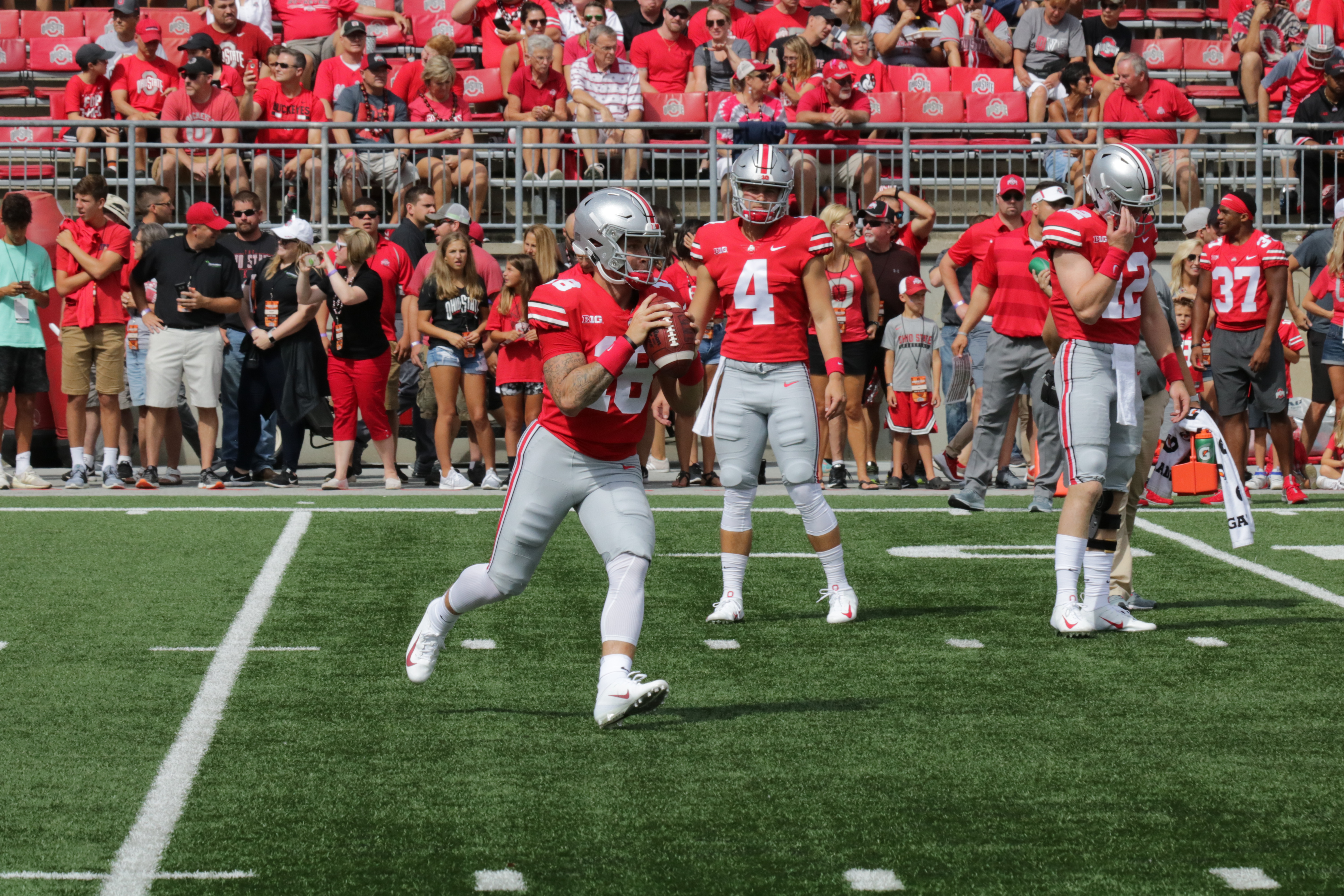 Ohio State redshirt freshman quarterback Tate Martell was named the Big Ten's co-freshman of the week for his efforts in the Buckeyes' 52-3 win over Rutgers on Saturday. He split the award with Indiana's Stevie Scott.
Martell, a Las Vegas Bishop Gorman product, completed all 10 of his passes against the Scarlet Knights, making him the first Ohio State quarterback ever with 10 completions in a game without an incompletion. He finished with 121 passing yards, including a 51-yard touchdown strike to Terry McLaurin, which was Martell's first collegiate touchdown pass. He also led all players in rushing with 95 yards on eight carries, including an electric 47-yard scoring run in the fourth quarter.
Martell and starting quarterback Dwayne Haskins combined to go 30 of 33 for 354 yards with five touchdowns in the win without turning the ball over.
Ohio State has had a player earn Big Ten honors for each of the first two weeks of the 2018 season. Haskins was named the conference's offensive player of the week for his efforts against Oregon State in a 77-31 win in the opener.
This week, Wisconsin running back Jonathan Taylor was the offensive player of the week while Iowa's A.J. Epenesa and Minnesota's Antoine Winfield Jr. earned the defensive honors. Minnesota's Emmit Carpenter was the special teams player of the week.