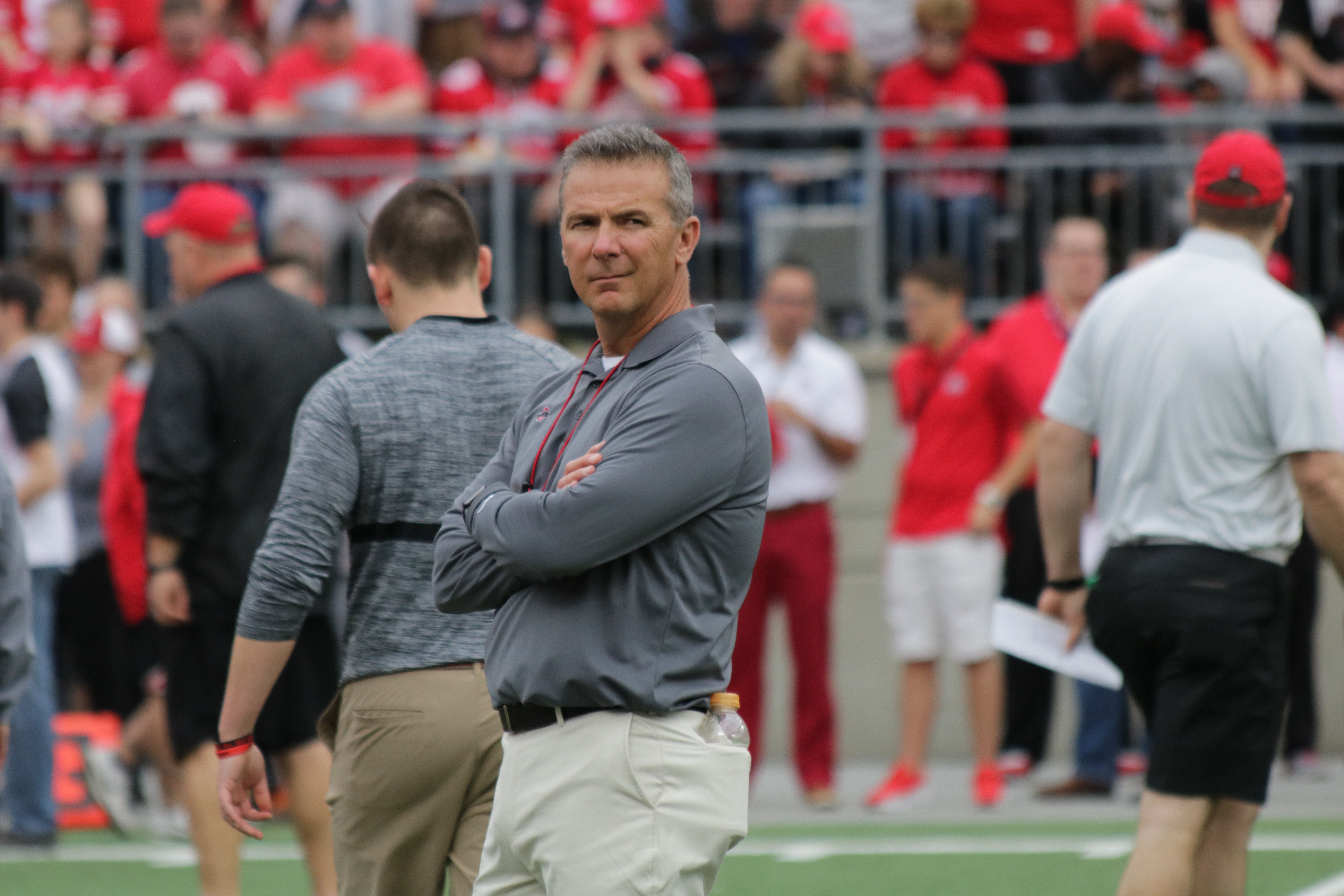 Monday marks the beginning of Urban Meyer's first full game week back as Ohio State's head coach. He had been working with the team throughout the week since Sept. 3, but was still suspended for games on Sept. 8 and this past Saturday.
With his suspension for mishandling the employment of former assistant coach Zach Smith completely over, Meyer is scheduled to meet with the media for his first Monday press conference of the year around 11:45 a.m. Before the presser, though, he released a statement on Twitter.
In the statement, Meyer commended the work done by Ryan Day, who served as acting head coach in his absence. He also expressed pride in the coaching staff and players after the Buckeyes' opened the season 3-0 without him.
Meyer also acknowledged that he did not handle Zach Smith well, and he apologized again to Courtney Smith – Zach Smith's ex-wife – and her family for what they have gone through. He also apologized to Ohio State and university president Michael Drake while maintaining that he has always held a deep commitment to one of the team's core values – respect for women.
Meyer's full statement can be read in the tweet below.
— Urban Meyer (@OSUCoachMeyer) September 17, 2018