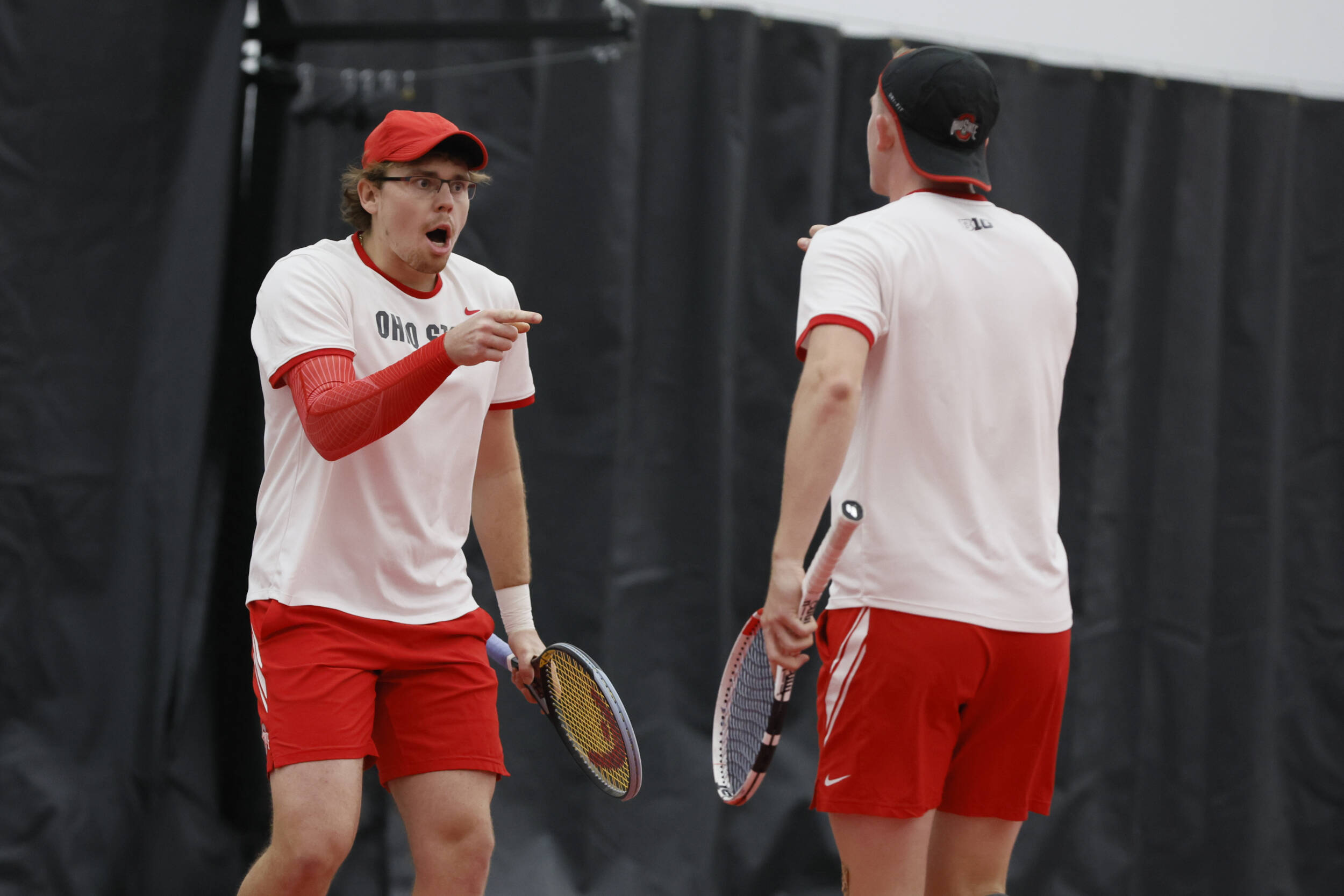 Ohio State men's tennis duo Matej Vocel and Robert Cash came up short of winning an NCAA Doubles Championship when they lost a hard-fought match to Richard Ciamarra and Cleeve Harper of Texas on Saturday.
The No. 2-seeded Buckeyes battled back and forth with the No. 4-seeded Longhorns, with the match requiring three sets to determine a winner. Ultimately, Ciamarra and Harper proved too much for Vocel and Cash, and Texas claimed the tiebreaking third set to win, 5-7, 6-4, 1-0 (7).
Vocel and Cash spent 21 weeks as the ITA's No. 1 duo and combined for 37 wins in the regular season and postseason, leading Ohio State and Division I tennis. They were both named All-Americans and won titles at the ITA All-America and the ITA Fall Tournament.