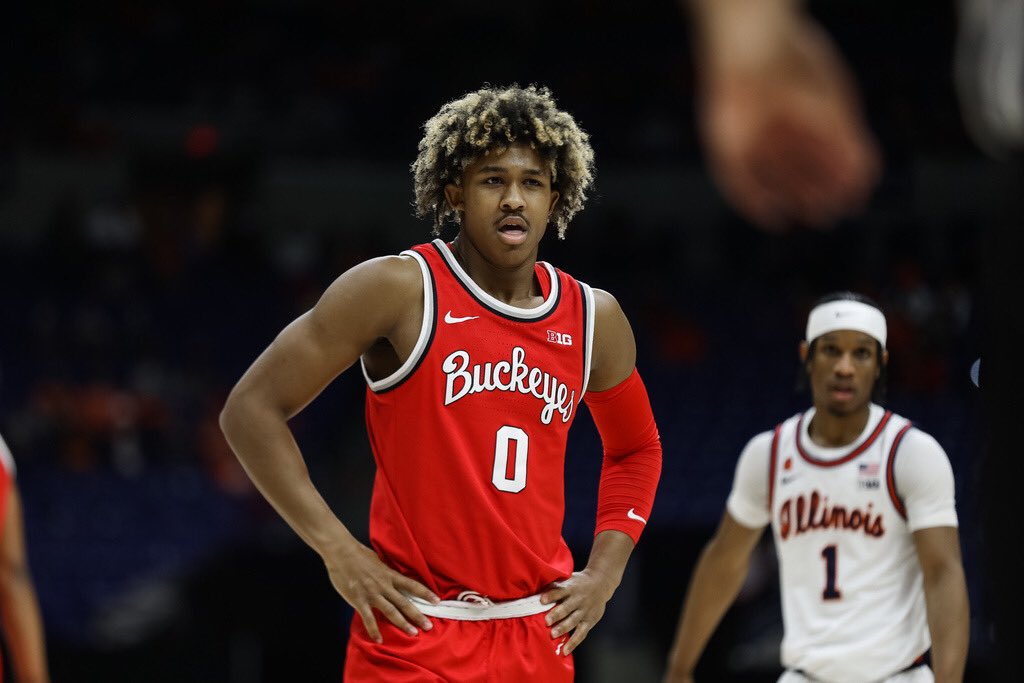 Former Ohio State guard Meechie Johnson Jr. will continue his college basketball career with the South Carolina Gamecocks.
Johnson spent almost two full seasons with the Buckeyes before entering the transfer portal on April 12. He battled through multiple injuries this year and appeared in 26 games with five starts. Johnson averaged 4.4 points per contest on 27.8 percent shooting, including a 30.8 percent mark from deep.
The Cleveland native was a four-star recruit from Garfield Heights High School reclassified from 2021 to 2020 and spent what would have been his high school senior season as a college freshman. He appeared in 17 games and recorded under six minutes per contest.
South Carolina competes in the Southeastern Conference. The Gamecocks went 18-13 last year under head coach Frank Martin. After the season, the program parted ways with Martin and hired former Chattanooga lead-man Lamont Paris for the vacant position.