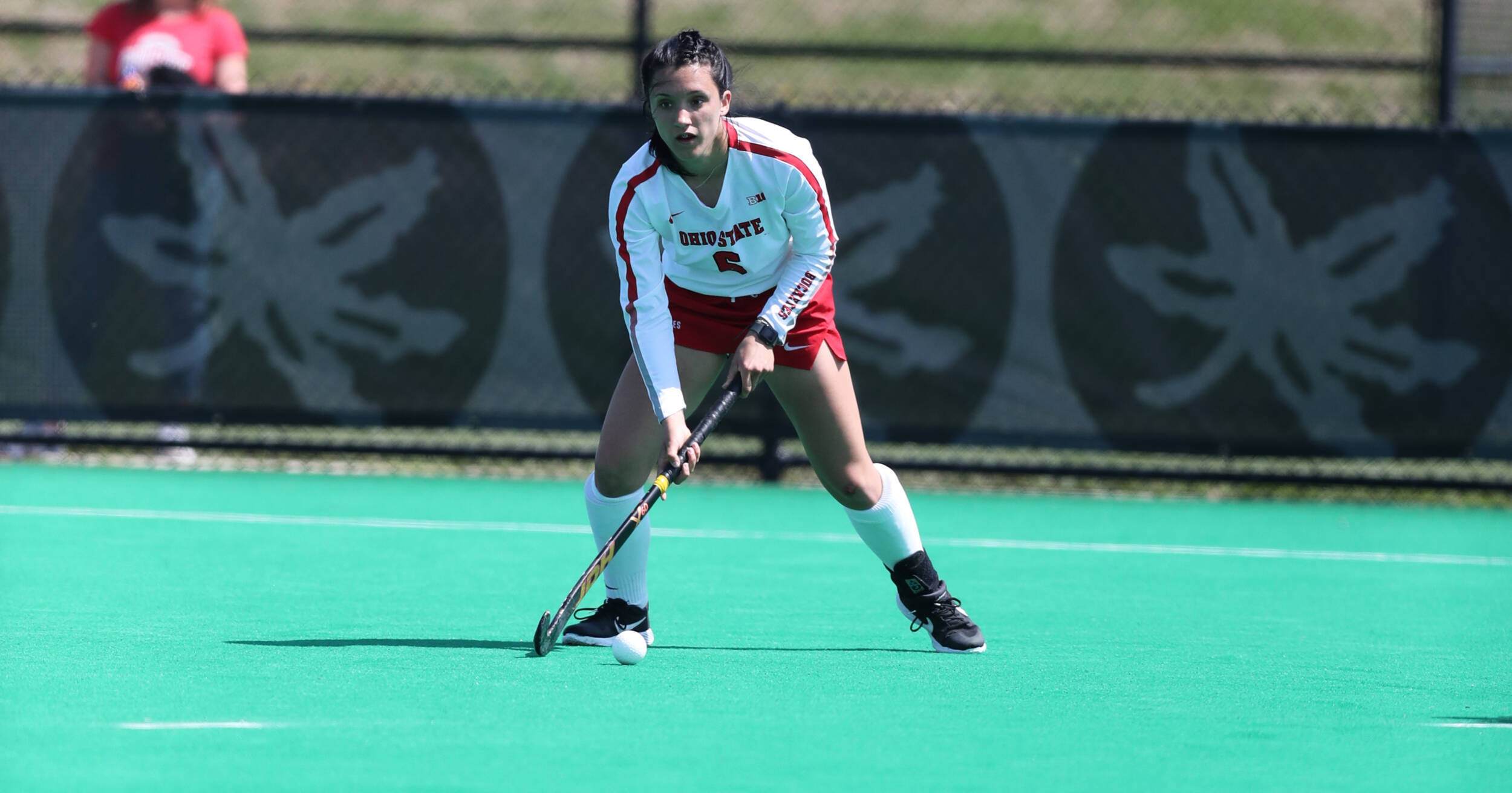 Star Ohio State sophomore Mackenzie Allessie was named the Big Ten's Offensive Player of the Year after an outstanding campaign that saw her tally a team-high 32 points on 14 goals and four assists, 19 more points than the next highest points-getter on the roster. She also easily led the team in goals, outpacing Emma Goldean by 10 goals.
Ohio State's first offensive player of the year since Linda Haussener in 2008 and the first outright winner in program history, Allessie led the conference in goals scored, goals per game (1.17), points and points per game (2.67). She ranks fifth nationally in goals per game in fourth in points per game.
With her leading the way, the Buckeyes bounced back from an 0-7 start to the season to finish 5-8 and will look to keep up the momentum on Wednesday in Iowa City, Iowa against Penn State in the first round of the Big Ten Tournament. They just split a two-game series with the Nittany Lions this past weekend.