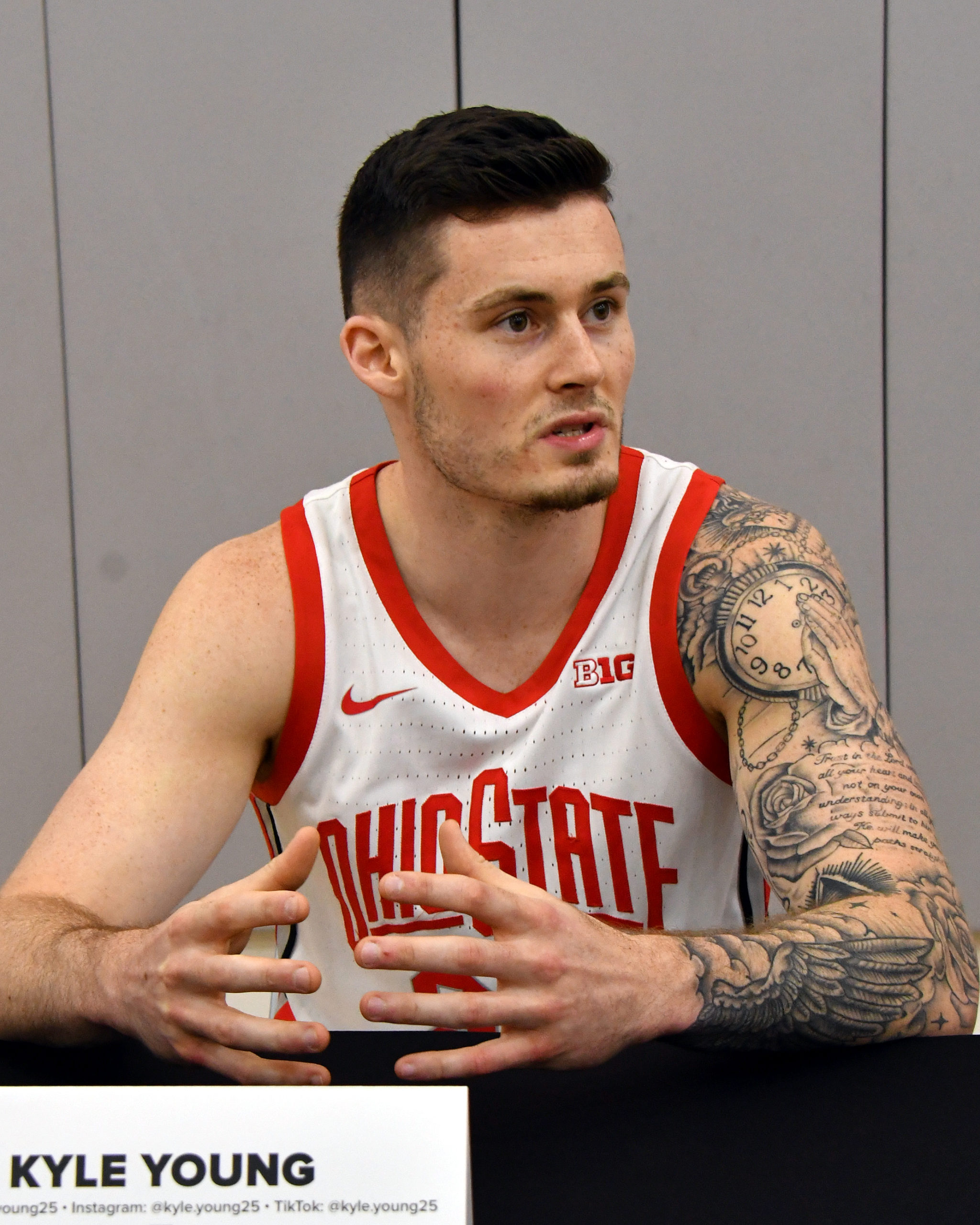 Per Ohio State men's basketball coach Chris Holtmann, Ohio State is currently without super senior forward and captain Kyle Young, as he deals with what Holtmann described as "vestibular dysfunction." Holtmann said that the Buckeyes are not expecting this to be a long-term issue for the starting forward, but he has not practiced in recent weeks because of it and isn't expected to play for the Buckeyes in their exhibition matchup with Indianapolis on Nov. 1.
Per the United States National Library of Medicine, vestibular dysfunction is "a disturbance in the body's balance system due to peripheral or central causes. The symptoms of peripheral and central vestibular dysfunction can overlap, and a proper physical exam can often help differentiate between the two. The patient's symptoms typically consist of vertigo, nausea, vomiting, intolerance to head motion, nystagmus, unsteady gait, and postural instability."
It's often caused by inner ear issues, though Holtmann explained that he's not qualified to elaborate on the details of the issue. Young was diagnosed roughly a week and a half ago, per Holtmann. In his place, the Buckeyes are expected to try out several potential rotations, including small-ball lineups with three or four guards or a move to include Indiana transfer Joey Brunk, who Holtmann says needs to improve his physicality but has impressed early on through the preseason.
Elsewhere in injuries, Seth Towns is beginning to return to action after an offseason back surgery but will remain on the shelf to open the season.