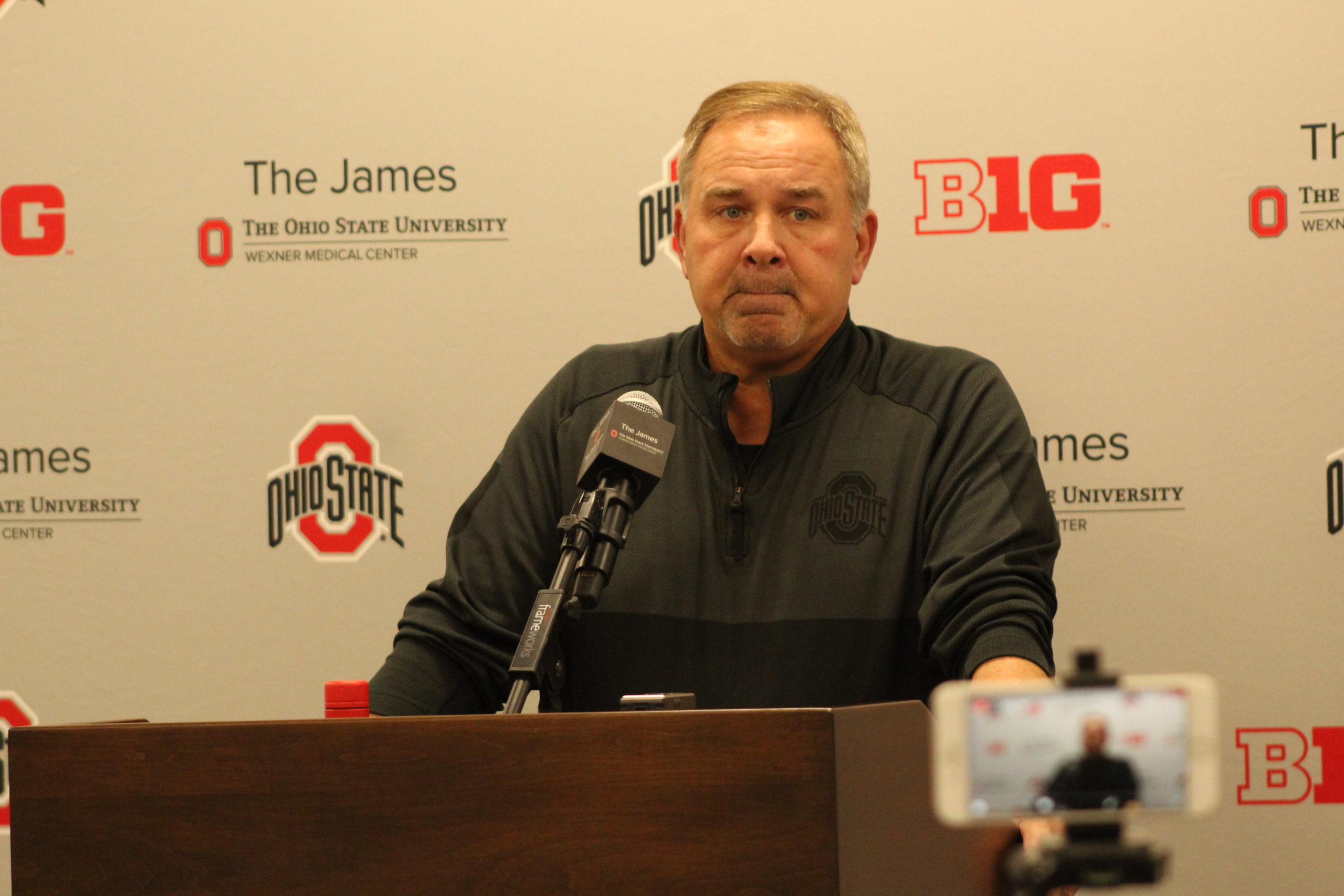 Reporting by The Athletic's Zac Jackson and Bruce Feldman indicates that Akron is honing in on Ohio State offensive coordinator and tight ends coach Kevin Wilson to fill its open head coaching job.
The Zips fired head coach Tom Arth effective immediately during his third season on Nov. 2, ending his tenure with a 3-24 record.
Wilson, 60, has operated as an offensive coach at a number of schools over the years, including Miami (Ohio) from 1990-98, Northwestern from 1999-2001, and Oklahoma from 2002-10. Following his stint at Oklahoma, he took the head coaching job at Indiana after the Hoosiers fired Bill Lynch.
In six seasons with Indiana, Wilson finished with a 26-47 record. The Hoosiers' best year under Wilson was in 2015 when they finished 6-7 with a 44-41 loss to Duke in the Pinstripe Bowl, Indiana's first bowl appearance since 2007. They earned bowl eligibility the following season, but Wilson did not coach in the bowl game, having already parted ways with Indiana amid questions about his treatment of injured players.
Wilson was announced as Ohio State's offensive coordinator and tight ends coach later in the offseason, and has remained in that role to this day, overlooking some of the most prolific offenses in Ohio State history.
He was nominated this season for the Broyles Award, which is given annually to the top assistant in college football. He previously won the award at Oklahoma in 2008.
While Akron wants Wilson for the job, Jackson indicated that the Zips are not yet sure if Wilson would take the job.