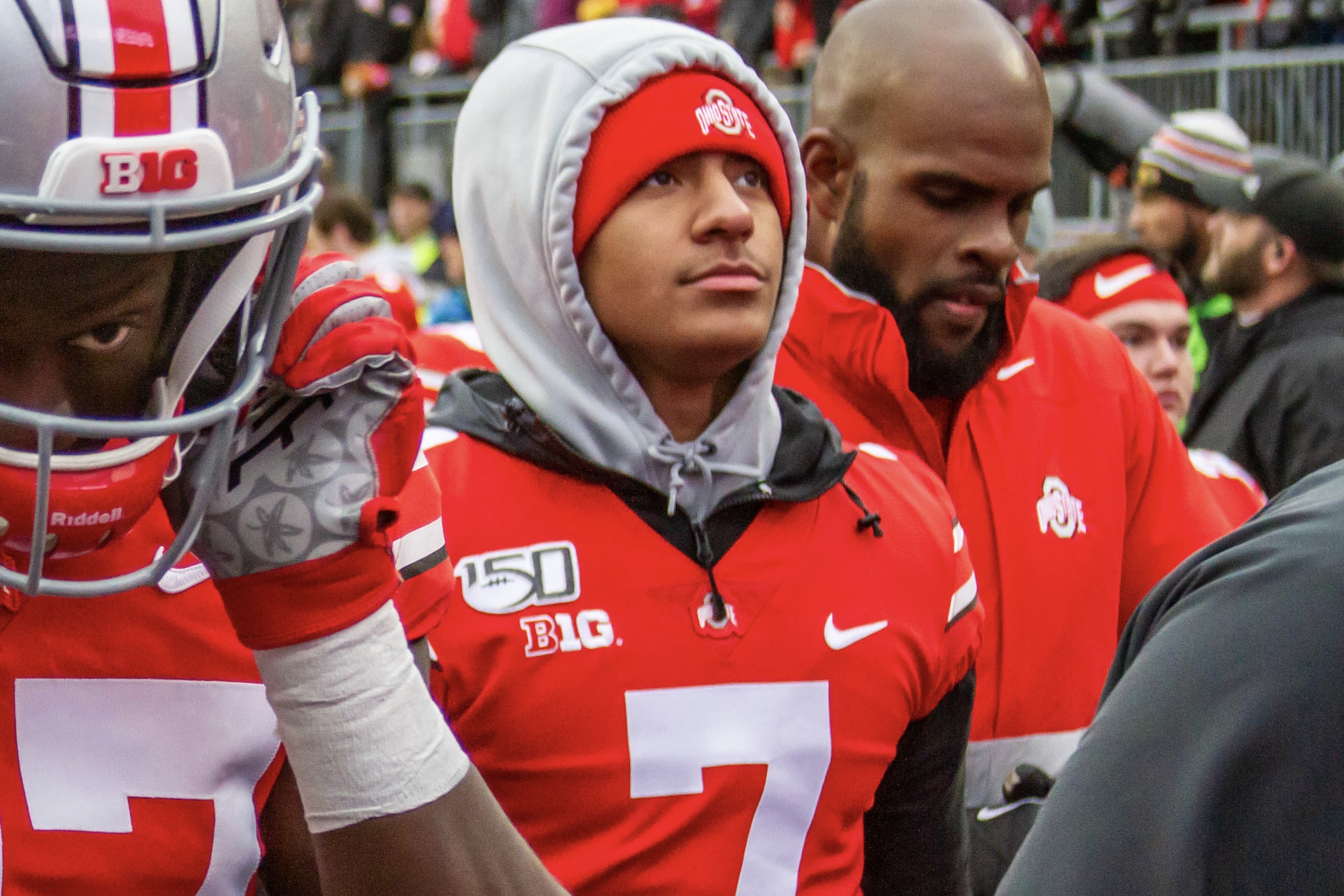 Ohio State head coach Ryan Day spoke Monday and revealed that graduate wide receiver Kamryn Babb experienced a "bump in the road" during spring practice but is expected back on the field soon.
"He's been healthy," Day said. "He had a little bump in the road that we were a little worried about, but it didn't come back as a big deal, so that was great."
Babb, a former four-star receiver, has been encumbered by injuries since his arrival. He tore his ACL before his senior year of high school and then did so again before his redshirt freshman and sophomore seasons.
He played in 2020, appearing in seven games, but suffered another torn ACL prior to the 2021 season. Despite barely seeing the field in his preceding three seasons with the Buckeyes, he was named a team captain last season.
Entering spring practice, Babb appeared fully healthy and looked good in practice sessions viewed by the media.
"I thought up until that practice, he had been really practicing at a high level and really had a chance to have an impact on this offense," Day said. "I think he will. We'll get him back in a couple of weeks and get back to work."
If Babb does return to the field and gets the chance to play, the team is looking forward to the impact he'll be able to bring.
"I can talk for hours about Kamryn Babb and what he's done," Day said earlier this spring. "Being a captain and everything he's been through. We're Kam Babb fans around here. Everybody loves Kam Babb…we'll just keep pushing forward, and if he can stay healthy, he's gonna have an impact on this offense for sure."