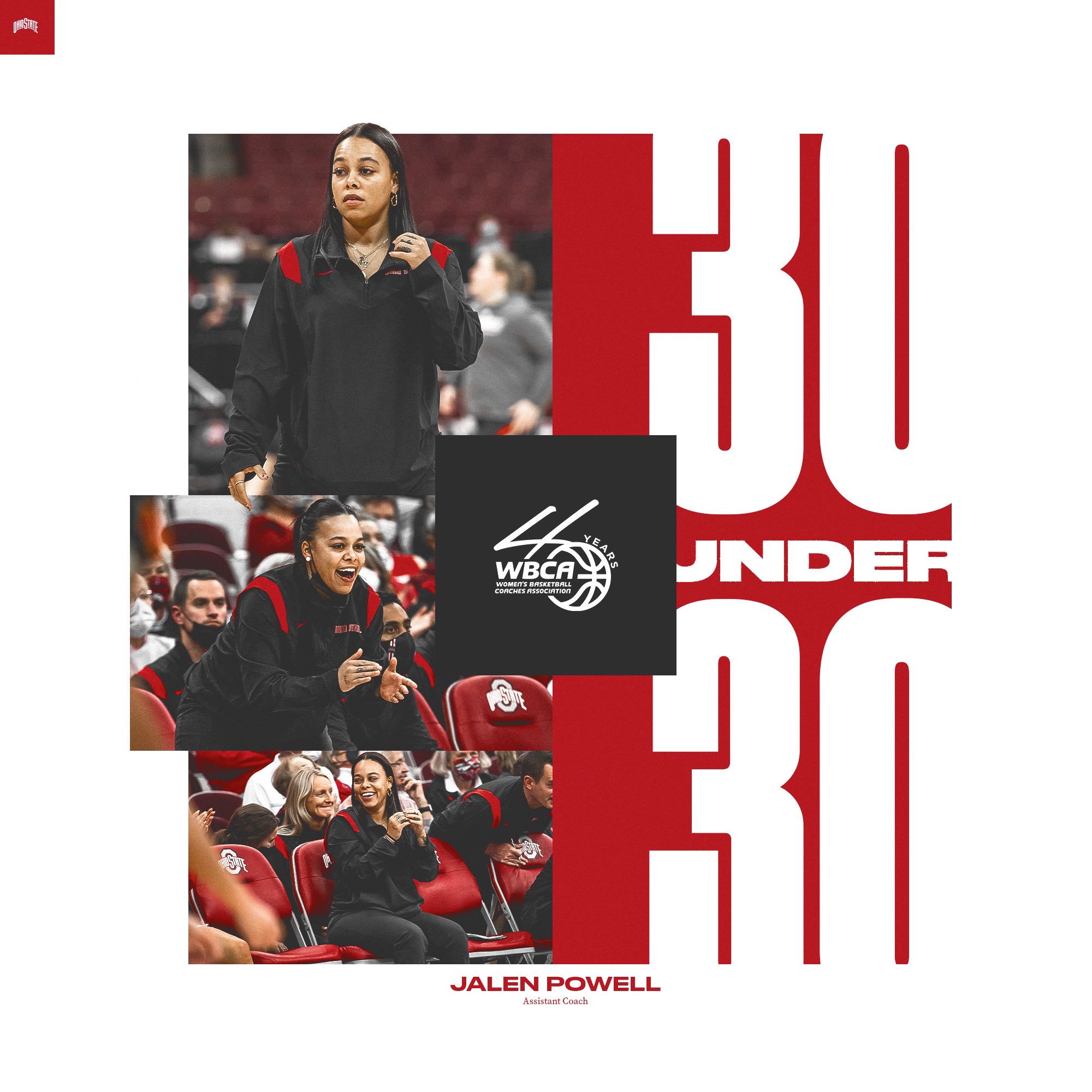 Ohio State women's basketball assistant coach Jalen Powell was named as one of the Women's Basketball Coaches Associations' Thirty Under 30 honorees for the 2021-22 season on Monday.
Powell is in her first season at Ohio State, joining head coach Kevin McGuff's staff during this last offseason. Prior to Columbus, she was an assistant coach at Florida A&M for one season and was also a graduate assistant at Arkansas, where she received her master's degree.
She was also one of the creators of Ohio State's dub chain, which has gone viral for being awarded to the team's most valuable player following a win.
The Under 30 program recognizes up-and-coming women's basketball coaches at all levels of the game aged 30 or under. According to Ohio State, "each honoree has exemplified their involvement in community service, mentorship and impact on others, professional manner and attitude and professional association involvement."
Powell was one of two additions to Ohio State's coaching staff this past offseason, including assistant coach Wesley Brooks. The pair have helped to lead the Buckeyes to their first NCAA tournament berth in four seasons and the school's first regular-season Big Ten title since the 2017-18 season.
No. 6 Ohio State will play its opening-round matchup against either No. 11 Missouri State or No. 11 Florida State on Saturday at 2:30 p.m. on ESPN U.