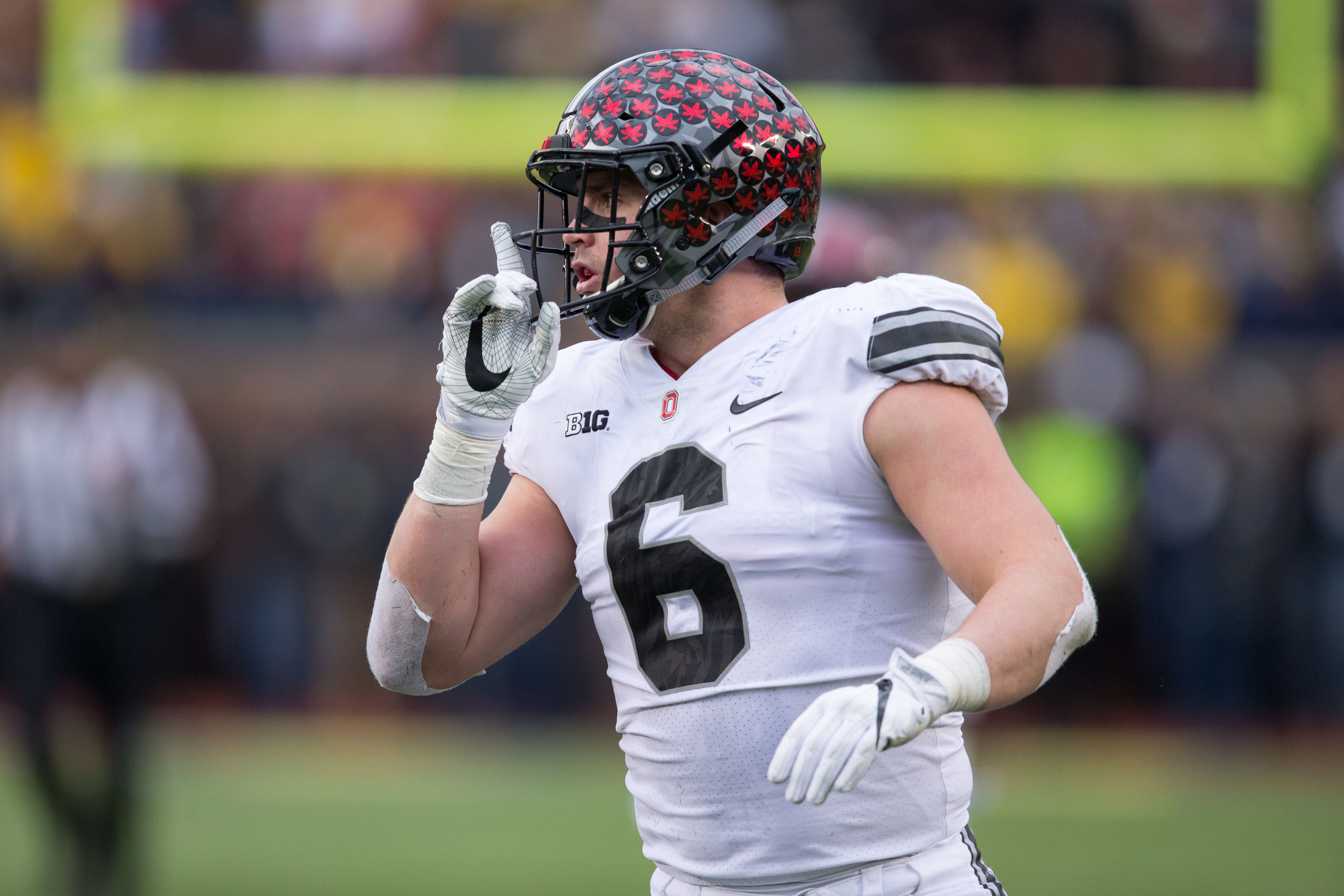 Former Ohio State defensive end Sam Hubbard was chosen by the Cincinnati Bengals in the third round (77th overall) of the 2018 NFL draft on Friday night.
Hubbard, who graduated from Ohio State in December with his degree in finance, decided to bypass his fifth and final year at OSU to enter the draft. The 6-5, 270-pound Cincinnati native played in 40 games for his career as a Buckeye, including 22 starts. A first-team Academic All-American in 2016, Hubbard ranks 15th all-time at Ohio State in quarterback sacks (17). He finished with 116 career tackles, including 29½ tackles for loss, an interception, three pass break-ups, three forced fumbles and two fumble recoveries. In addition to being an Academic All-American, Hubbard was a three-time Academic All-Big Ten honoree and OSU Scholar-Athlete.
"It's always been a dream," Hubbard said of being drafted. "I didn't really get serious about it or think (the draft) was attainable until after my redshirt freshman year. At that point, I was trying to get on the field here and contribute to Ohio State. And after I got on the field and made some plays, I really thought that this could be a possibility for me, and I am going to do everything I can to put myself in the best position to be a professional football player."
A full story recapping the former Buckeyes who are selected in this year's NFL draft will be featured in the next Buckeye Sports Bulletin, which will be mailed on Tuesday. If you are not currently subscribing to Buckeye Sports Bulletin, click here to sign up and enjoy both the print publication and the revamped website for free through Sept. 30.