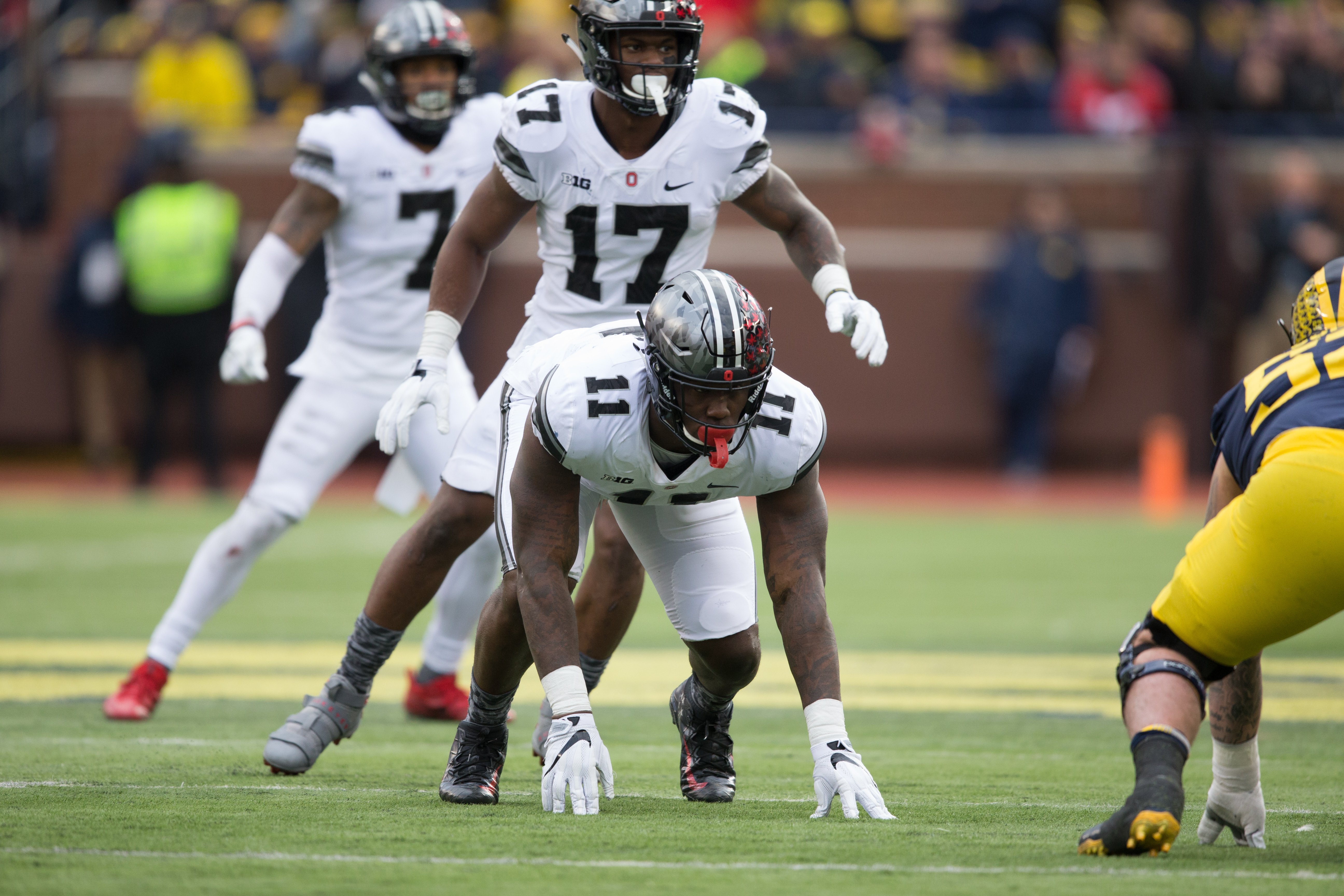 Former Ohio State defensive end Jalyn Holmes was snagged by the Minnesota Vikings in the fourth round (102nd overall) of the 2018 NFL draft on Saturday.
Hailing from Norfolk, Va., Holmes played in every Ohio State game for three consecutive years between 2015-17 (40 in all) while appearing in 51 contests as a Buckeye altogether. The 6-5, 283-pound pass rusher racked up 84 career tackles, along with 14 tackles for loss and 5½ sacks. He also contributed four pass break-ups, three forced fumbles and two fumble recoveries. He was an honorable mention for the All-Big Ten teams in 2016 and 2017.
A full story recapping the former Buckeyes who are selected in this year's NFL draft will be featured in the next Buckeye Sports Bulletin, which will be mailed on Tuesday. If you are not currently subscribing to Buckeye Sports Bulletin, click here to sign up and enjoy both the print publication and the revamped website for free through Sept. 30.