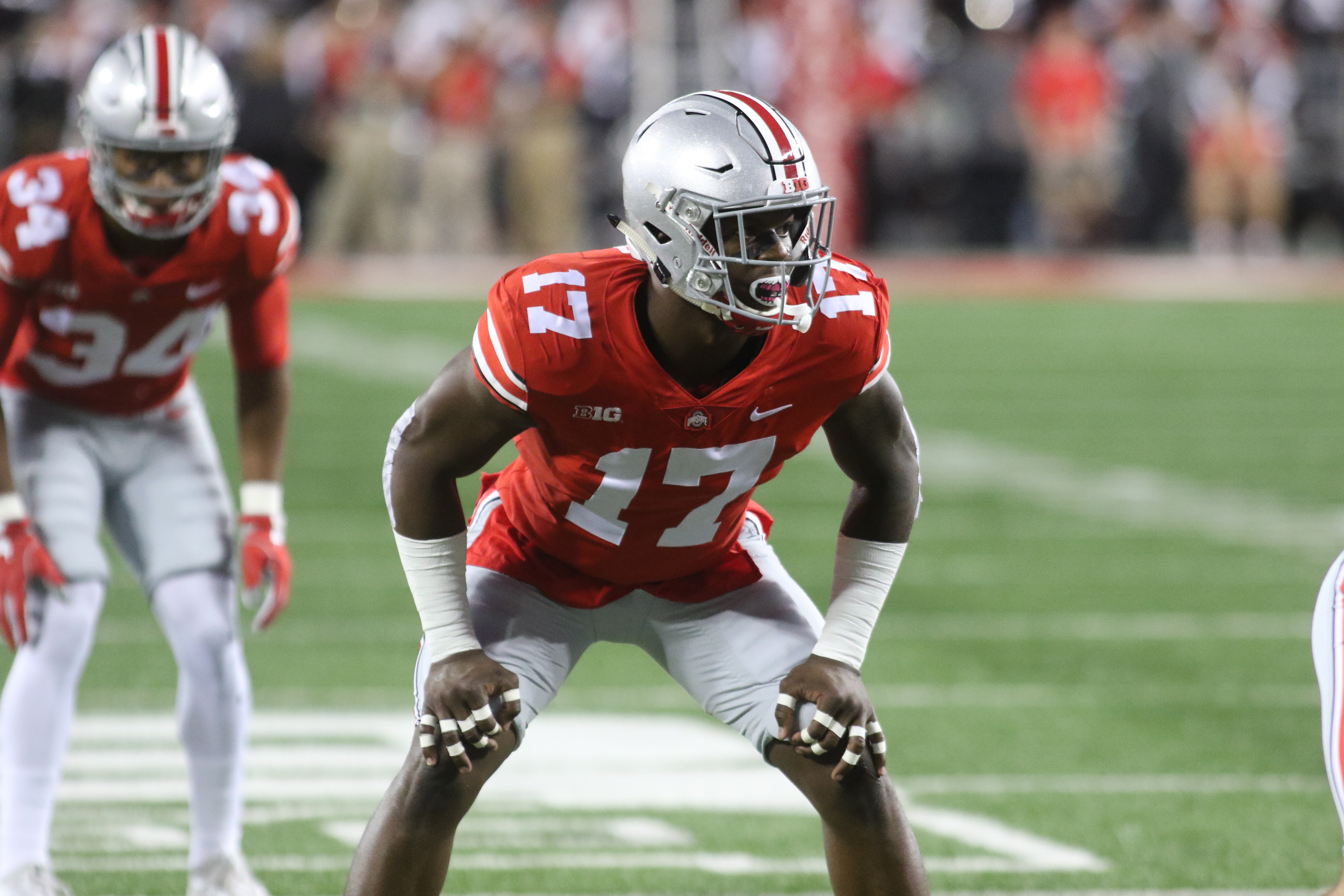 Former Ohio State linebacker Jerome Baker was picked by the Miami Dolphins in the third round (73rd overall) of the 2018 NFL draft on Friday night.
Baker (6-1, 229) declared for the draft after a 2017 junior campaign at Ohio State in which he registered a team-high 72 tackles, including 17½ tackles for loss and seven sacks. He logged a career-high 16 tackles in the 2017 Big Ten Championship Game win over Wisconsin. The Cleveland was second on the squad in tackles in 2016 with 83 total stops, 19 fewer than Raekwon McMillan. For his career, Baker tallied 158 tackles, two interceptions, three fumble recoveries and two pass break-ups.
A full story recapping the former Buckeyes who are selected in this year's NFL draft will be featured in the next Buckeye Sports Bulletin, which will be mailed on Tuesday. If you are not currently subscribing to Buckeye Sports Bulletin, click here to sign up and enjoy both the print publication and the revamped website for free through Sept. 30.