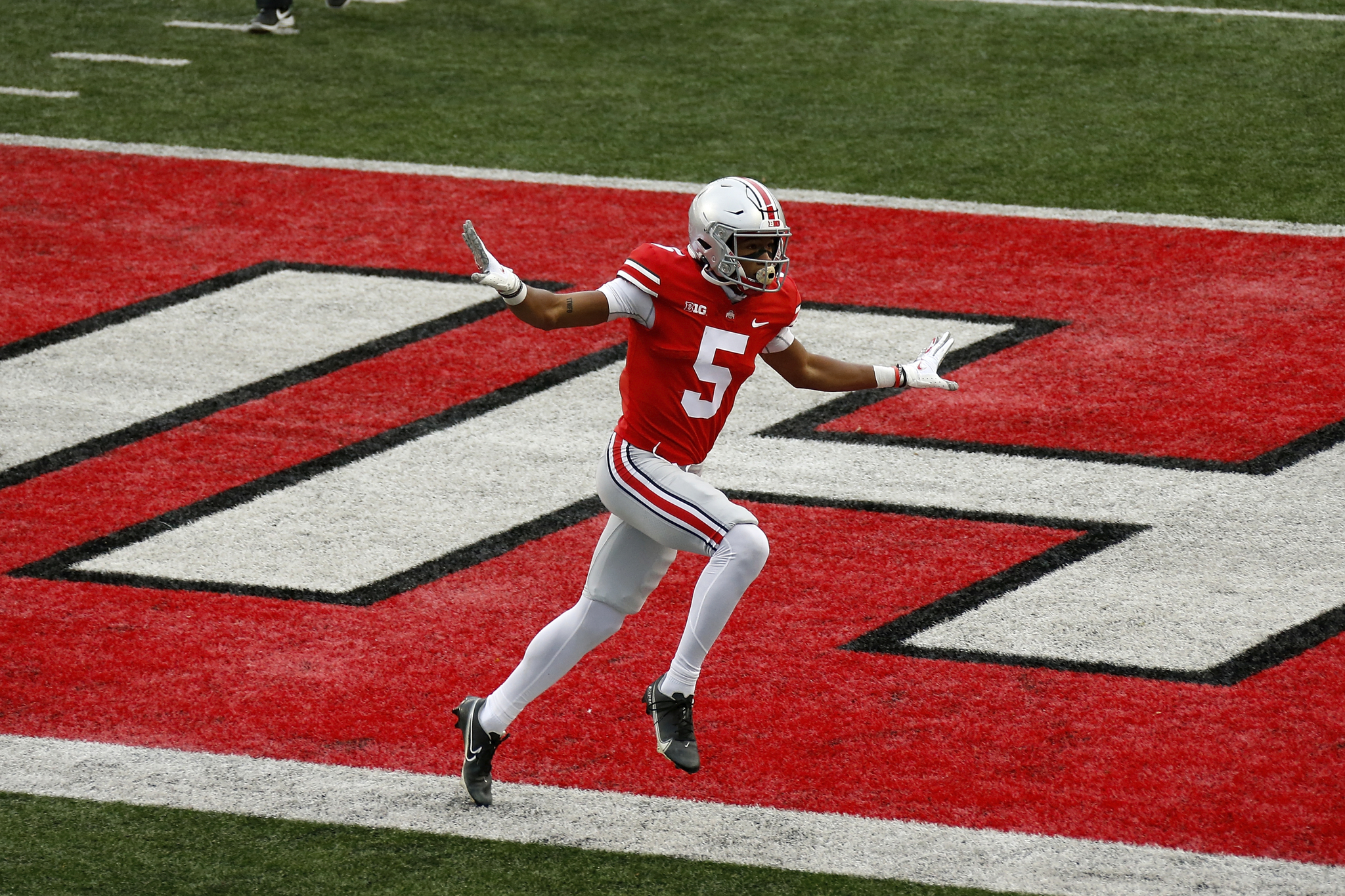 Ohio State faced a far stiffer challenge on Nov. 21 against the Indiana Hoosiers than it had in the first three games of the season, but managed to come out on top despite a fervent comeback bid, 42-35.
It certainly was not a game without highlights on either side, but as per usual, it was the Buckeye passing game lighting up the scoreboard early on, with quarterback Justin Fields finding sophomore wideout Garrett Wilson to strike first.
The it was the run game's turn, with Master Teague rattling off his largest run of the season and following it up with another touchdown to put the Buckeyes up by two scores.
The embattled Buckeye defense got in on the action with a crucial forced fumble near the goal line, returning the ball to the offense and preventing a potential Indiana touchdown in the process.
Fields capped the half with a touchdown run of his own, complete with a flourish into the end zone.
The second half started just as the first had, with Fields connecting with Wilson to put the Buckeyes up 35-7.
That lead would dwindle quickly. Indiana cut the deficit to 14, 35-21, before a Shaun Wade pick six gave Ohio State just enough of a cushion to withstand two more Hoosier touchdowns to hold on for the victory and advance to 4-0 on the season.
The Buckeyes take the field next against Illinois (2-3) on Nov. 28.