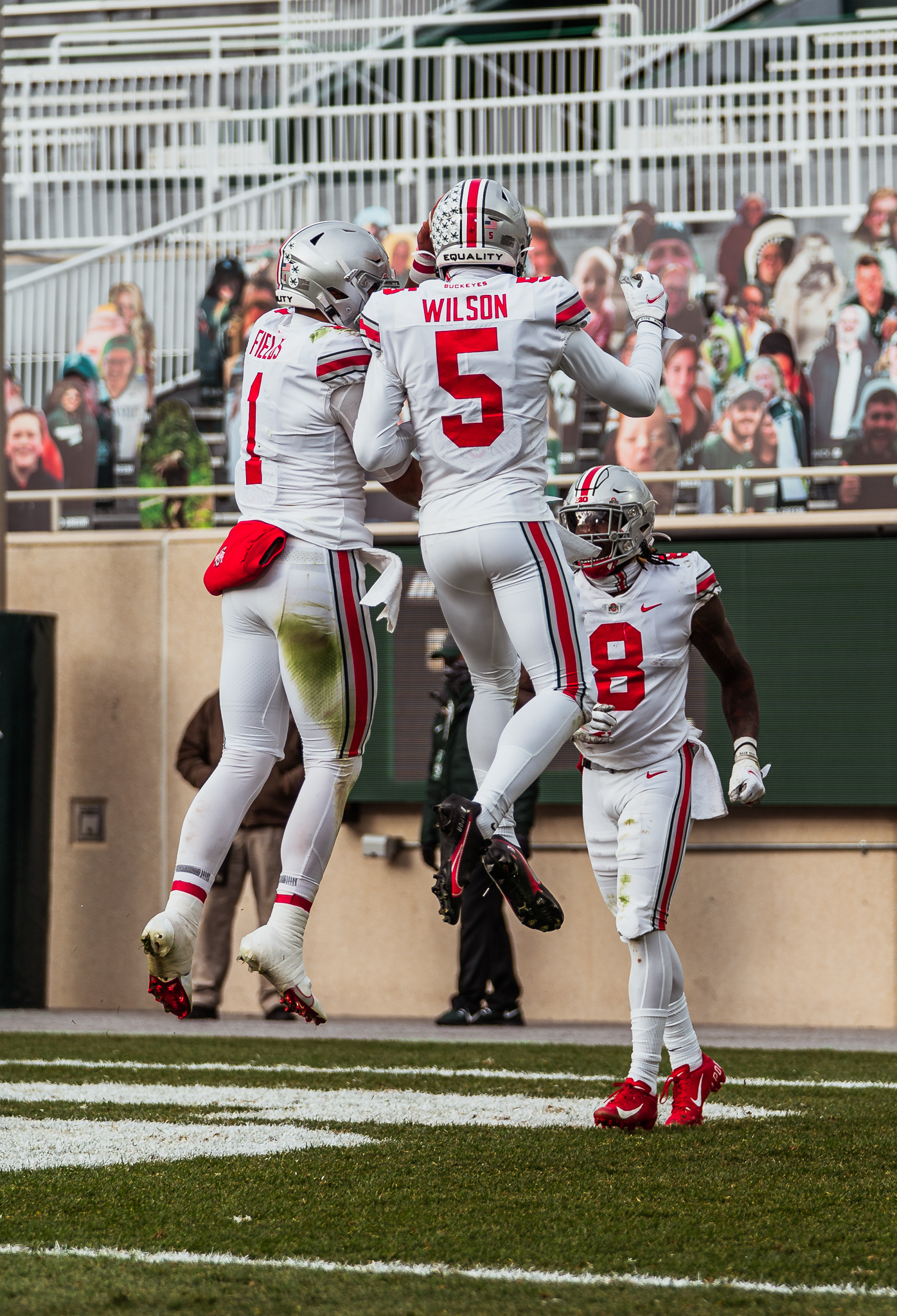 Ohio State was down multiple starters on Saturday against Michigan State but still managed to put together its most complete victory of the season, toppling the Spartans 52-12 with a balanced offense and a strong showing from a maligned defensive unit.
The fireworks started earlier for the Buckeyes. After some first drive jitters that saw center Harry Miller struggling with snapping the ball to Justin Fields, Fields decided to make some plays on his own and put the Buckeyes on the board first with a defender-dodging scramble.
Fields struck again later in the first quarter, this time through the air as he found Garrett Wilson just over the outstretched hands of an MSU linebacker.
Then he struck again with his legs.
It wasn't all Fields for the Buckeyes, as defensive tackle Haskell Garrett decided to get in on the touchdown fun with a pick six.
Ohio State closed out the first half with a shutout intact thanks to another big defensive play, this time from linebacker Baron Browning.
The second half saw a few more Buckeyes get involved on the offensive side of the ball, starting with halfback Trey Sermon.
After another touchdown pass from Fields, with the game firmly in Ohio State's control, the Buckeyes handed off the reins at quarterback to freshman C.J. Stroud, who delivered some excitement of his own to close the game.
Ohio State is set to take on Michigan to close out the regular season on Dec. 12 at noon.