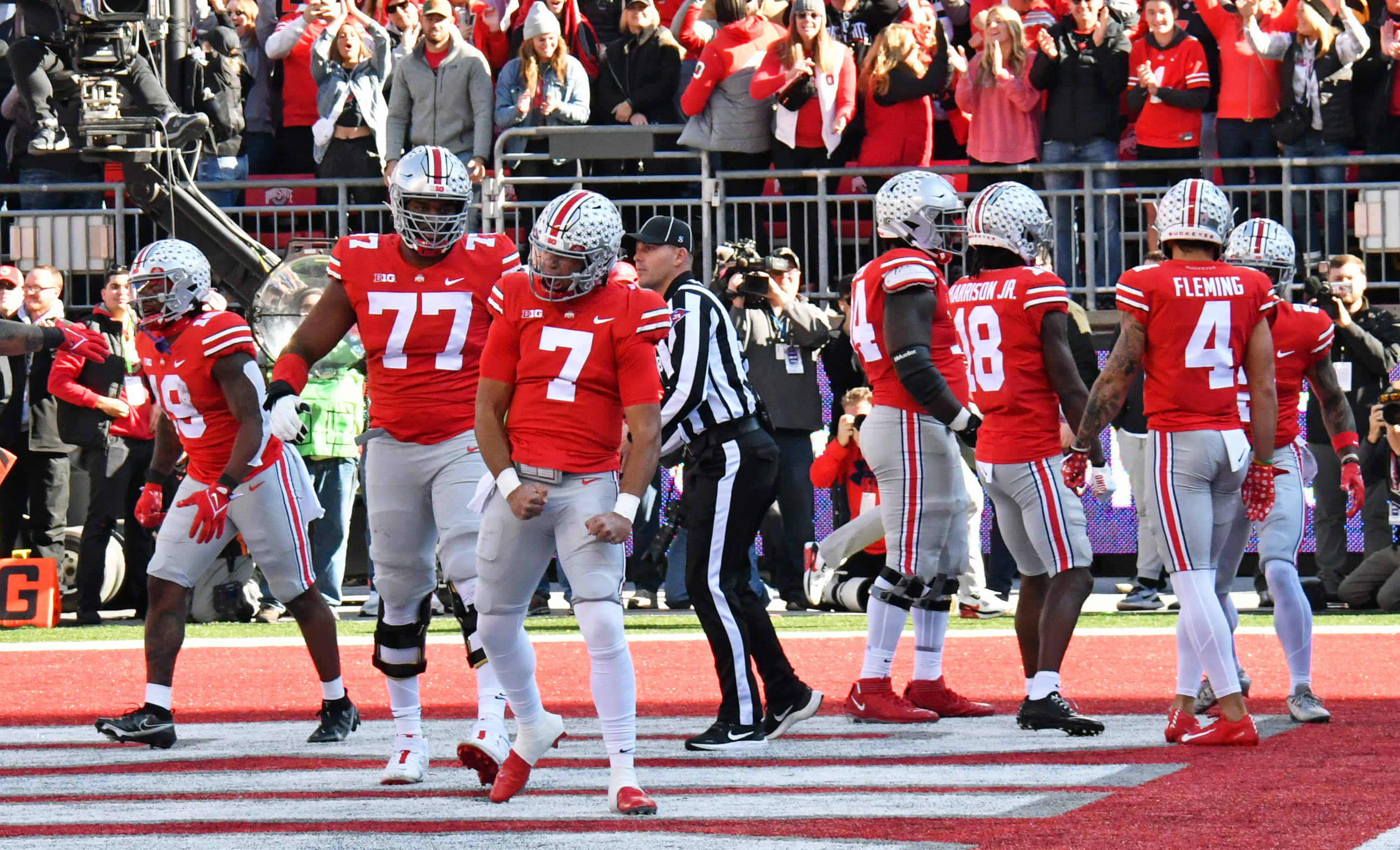 Postseason honors continue to roll in for Ohio State, as quarterback C.J. Stroud, wide receiver Marvin Harrison Jr., left tackle Paris Johnson Jr. and linebacker Tommy Eichenberg were all named Walter Camp All-Americans on Thursday.
Harrison and Johnson were named first-team All-Americans, while Stroud and Eichenberg earned second-team honors.
Harrison has dominated statistically for Ohio State's offense this season, finishing the regular season 72 catches for 1,157 yards and 12 touchdowns, while his quarterback has completed 66.2 percent of his passes for 3,340 yards and 37 touchdowns. Johnson may not have the highlights on his resume of Harrison and Stroud, but he's been among the most consistent tackles in the country this season, and is expected to be one of the top tackle prospects in the upcoming NFL Draft.
Eichenberg was the lone defensive honoree by the Walter Camp Football Foundation, registering 112 tackles (12 for loss) with 2.5 sacks and an interception returned for a touchdown this season.
Harrison and Johnson have also been named first-team All-Americans by The Athletic and Bleacher Report, with Harrison earning additional first-team honors from Pro Football Focus and CBS Sports and Johnson named second-team by CBS Sports, with an honorable mention by PFF.
Stroud and Eichenberg have also been named second-team All-Americans by CBS Sports, while Eichenberg has earned first-team honors from PFF and Bleacher Report.