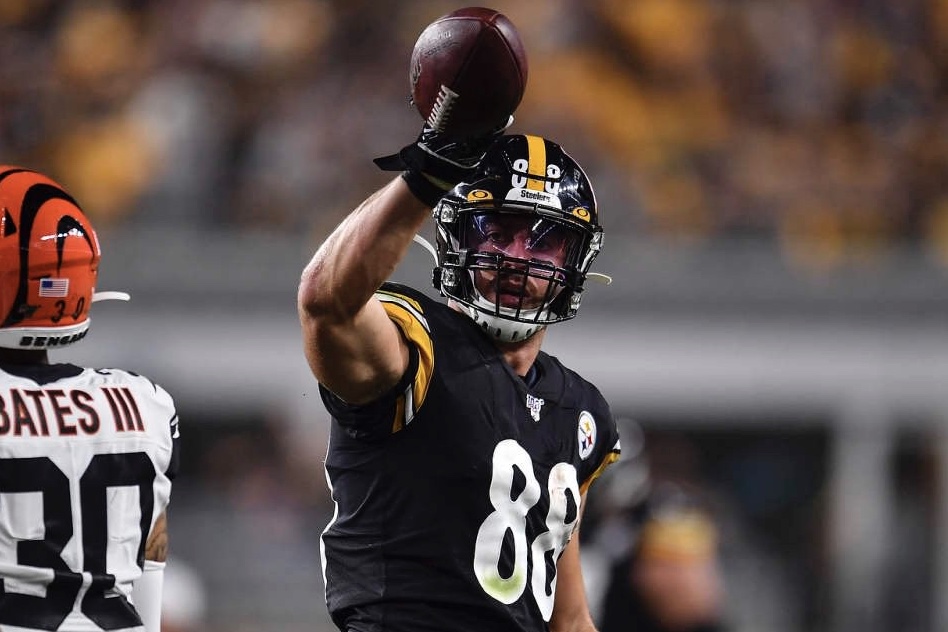 Former Ohio State standout tight end Nick Vannett is a free man. The Denver Broncos announced on March 23 that they're cutting the former Buckeye, who played just one season in Denver. Vannett was making $2.6 million with the Broncos.
He started 11 games in 2020 and contributed primarily as a blocker, hauling in just 14 receptions for 95 yards and one touchdown on the season. Denver drafted a pair of tight ends in 2020 in first-rounder Noah Fant and fourth-rounder Albert Okwuegbunam, both of whom found time over Vannett at the end of 2020.
Vannett will look for a new home as a member of the 2021 free agency class and may look to reunite with his former coach Urban Meyer, now in charge of the Jacksonville Jaguars. Meyer praised Vannett consistently during his time in Columbus and traditionally likes to have a talented blocking tight end on his roster, which the Jags currently lack.
"I have a little bit of regret that we didn't use him more in the pass game," Meyer said in 2016. "We were pretty loaded with weapons and, I don't want to say we took him for granted, but when I look back now he was a guy who certainly deserved to have the ball in his hands a few more times."