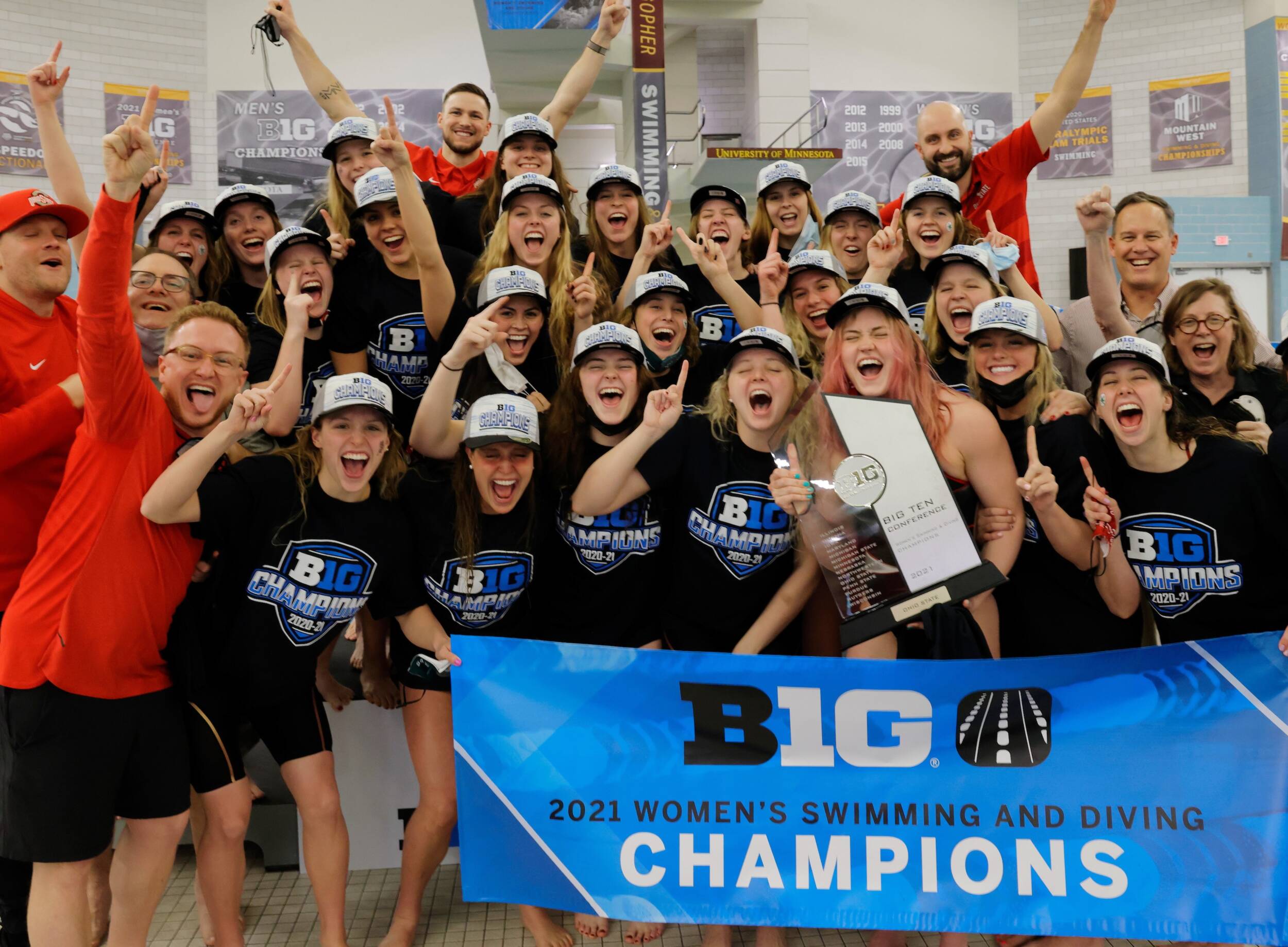 Ohio State director of swimming and diving, Bill Dorenkott, was voted the Big Ten women's swimming Coach of the Year by a panel of all Big Ten coaches, Ohio State announced on March 23.
"It is humbling to be recognized by your peers for a job well done," Dorenkott said. "I have been in the Big Ten for 26 years and could not be more proud to be a part of this league. Our coaches and student-athletes set the standard for academic and athletic success with honor."
This is Dorenkott's second consecutive claim to the crown after leading Ohio State's women's swim and dive team to its second straight Big Ten title and a program-best fifth-place finish at the NCAA Championships. He credited his staff for Ohio State's growth as a program.
"The credit truly goes to our student-athletes and our staff including athletic training, strength and conditioning, academic support, compliance, sports nutrition and sports psychology," Dorenkott said. "I am grateful to be surrounded by people who are committed to being elite.
"It starts at the top with Gene Smith and my boss, T.J. Shelton, with whom I have worked for the past 13 years. Show me a dynamic organization and I will show you a culture built on alignment with core values."
Dorenkott, who has been with Ohio State for 13 seasons, also won the award with Penn State in 2005. He's won five Big Ten titles – three with the Nittany Lions and now two in Columbus with the Buckeyes.