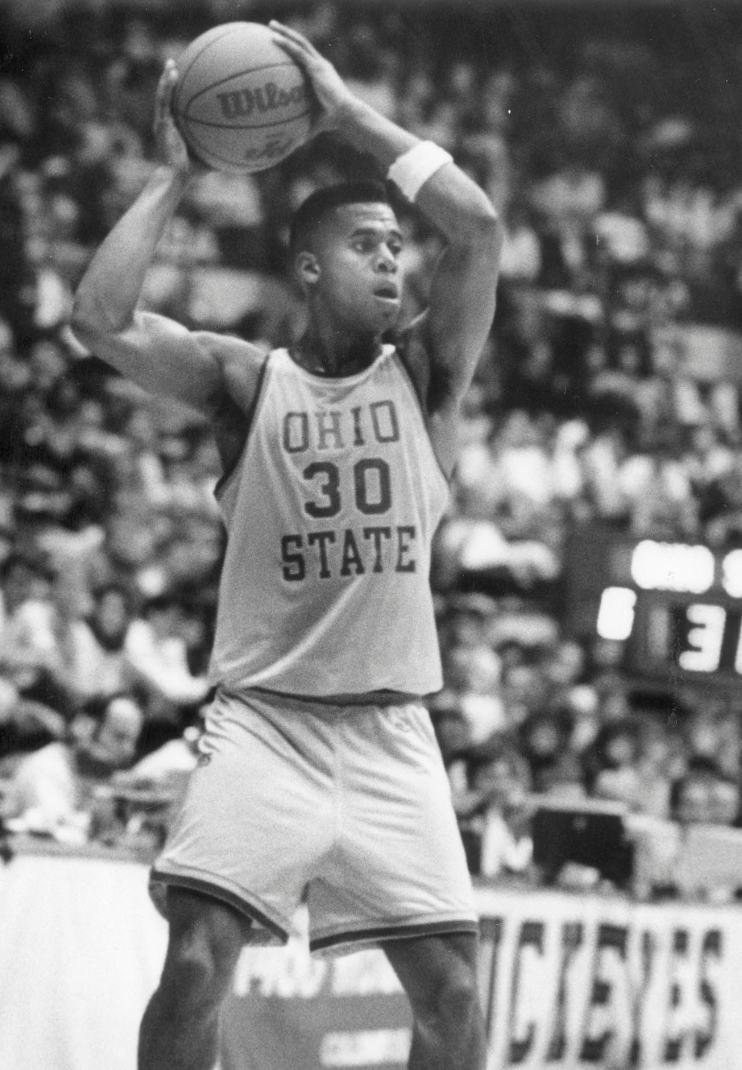 Former Ohio State guard Jamaal Brown, who served as a captain on the Buckeyes' 1992 Big Ten title team, passed away at his home in Texas over the weekend, the program announced on Monday. He was 52.
Brown played in 127 games as a Buckeye, from 1988-92 while becoming one of 60 Buckeyes to score over 1,000 career points in the scarlet and gray — tallying 1,139 points across his career. Brown was a key figure on Ohio State's back-to-back Big Ten title teams in 1991 and 1992, producing a career-best mark of 12.0 points per game in 1991. However, Brown made his name on the defensive end of the floor, serving as Ohio State's primary perimeter defender during his time with the program.
"(He was) a guy who knew how to play the game, didn't make a whole lot of mistakes, made jump shots, was a physical presence and a great defender," his former teammate and fellow captain Tony White said in the program's release. 
Brown's efforts led the Buckeyes to a trio of NCAA Tournament appearances, with the deepest run coming in 1991-92, in which OSU made it to the Elite Eight before falling in heartbreaking fashion to Michigan. The Buckeyes finished that season with the No. 3 ranking in the final AP Poll.
Off the court, Brown received his degree in communications and was known to speak to students at local elementary schools about his life as a basketball player.