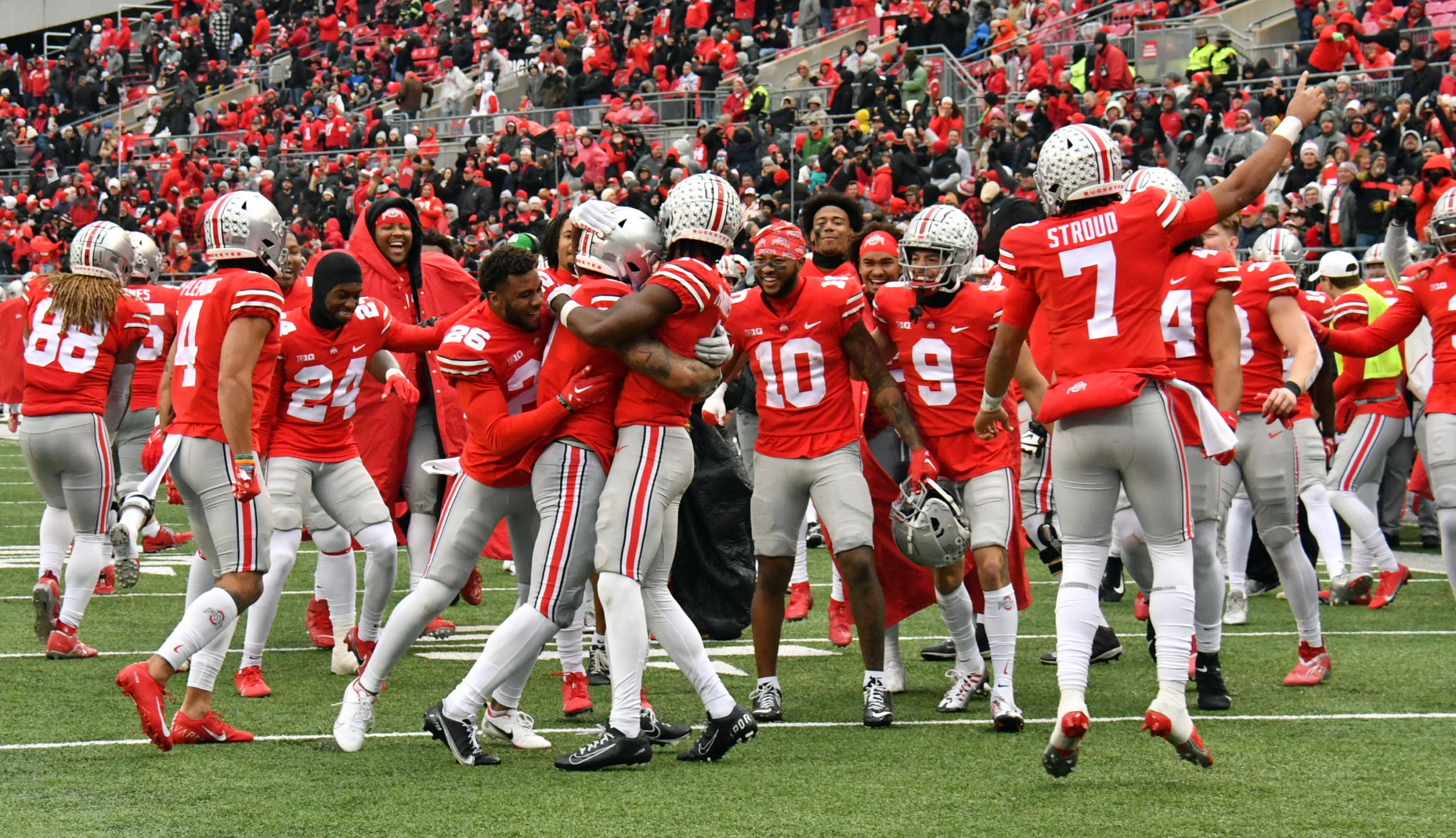 Ohio State has named players of the game following the Buckeyes' 56-14 win over Indiana this past Saturday.
To the surprise of no one, wide receiver Kamryn Babb was named Offensive Player of the Game. The fifth-year wideout – who has recovered from four torn ACLs to return to the field for Ohio State – had his first career reception and touchdown, scoring on an 8-yard pass from quarterback C.J. Stroud.
Babb was overcome with emotion following his touchdown, and it led to a team-wide celebration for Babb, who is a two-time captain for the Buckeyes.
On the other side of the ball, safety Lathan Ransom was named Defensive Player of the Game. He had another breakout performance for Ohio State, finishing with nine tackles, 1.5 sacks and a pass breakup.
He was also named Co-Special Teams Player of the Game – alongside safety Sonny Styles, who finished with a tackle – as he blocked Ohio State's first punt since 2019. It was recovered by wide receiver Xavier Johnson, and it led to an Ohio State score just two plays later.