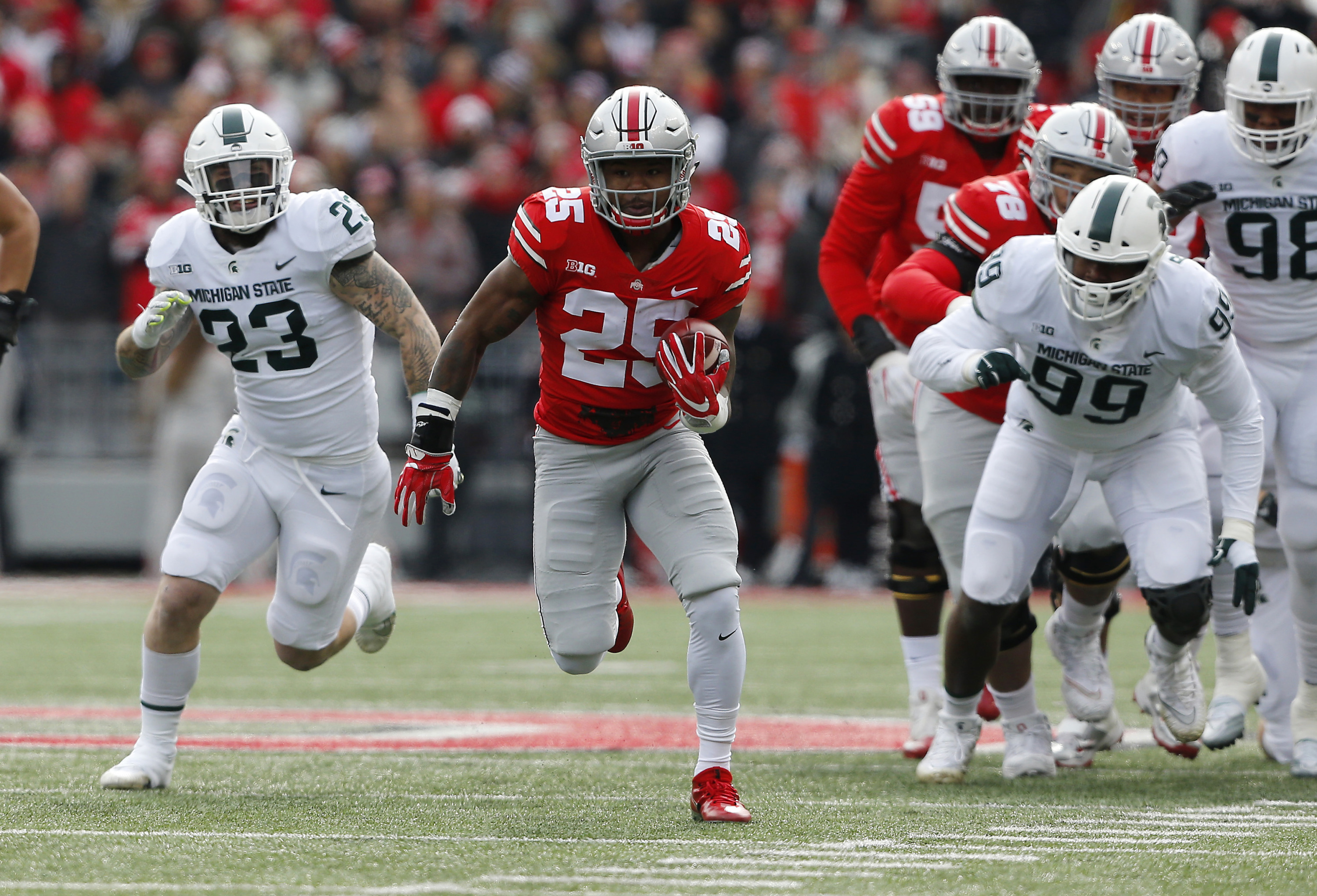 The United States Football League held its inaugural draft from Feb. 22-23, and Ohio State will be represented in a new league. Former wide receiver Johnnie Dixon and running back Mike Weber were drafted to the New Orleans Breakers and New Jersey Generals, respectively.
During his time at Ohio State from 2014-18, Dixon hauled in 67 receptions for 1,146 yards and 16 touchdowns. Following his career with the Buckeyes, he bounced around to several NFL teams, including the Arizona Cardinals, Dallas Cowboys and Houston Texans, but has not played in a regular-season game and was waived by the Cowboys last August.
Following Weber's redshirt freshman season in which he rushed for 1,096 yards on 182 carries, he saw diminished numbers in his final two seasons with Ohio State while splitting carries with J.K. Dobbins. He finished his collegiate career with 2,772 yards and 24 touchdowns on 455 carries.
In the NFL, Weber spent time with the Kansas City Chiefs, Dallas Cowboys, New York Giants and Green Bay Packers, winning Super Bowl LIV with the Chiefs, though he never record a rushing attempt for any of those teams. He was released by the Giants in August.
Dixon's Breakers are coached by former Southern Miss and North Carolina head coach Larry Fedora, and Weber's Generals are coached by former San Diego Chargers, Oregon State and Nebraska head coach Mike Riley.
The USFL will begin play on April 16, with games broadcast on FOX and NBC. The league's eight teams each have 38-man active rosters and a seven-man practice squad, and all play in either Protective Stadium or Legion Field in Birmingham, Alabama.