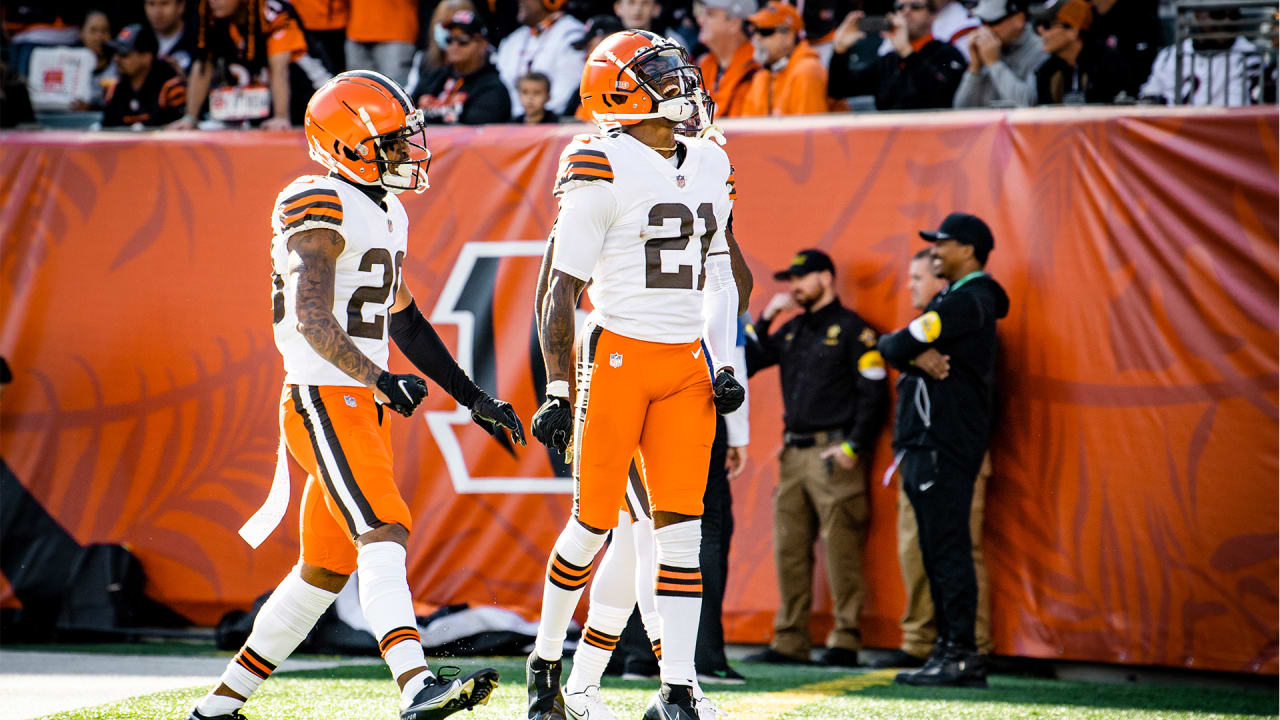 Former Ohio State cornerback Denzel Ward had a decorated resumé in his first four professional seasons with the Cleveland Browns, including an All-Rookie Team award and two Pro Bowl selections. On Monday, Ward added another accolade when he became the highest-paid cornerback in the NFL.
According to Tom Dandy of CAA Sports and ESPN, Ward signed a new five-year deal with the Browns worth $100.5 million with $71.25 million guaranteed. Ward becomes the league's highest-paid cornerback with the new contract — narrowly passing Jalen Ramsey's $100 million contract with the Los Angeles Rams that he signed in 2020.
Ohio State now has two of the three highest-paid cornerbacks in the NFL with Ward and former Buckeye Marshon Lattimore (2014-17) of the New Orleans Saints. Lattimore signed a five-year, $97.6 million deal last year.