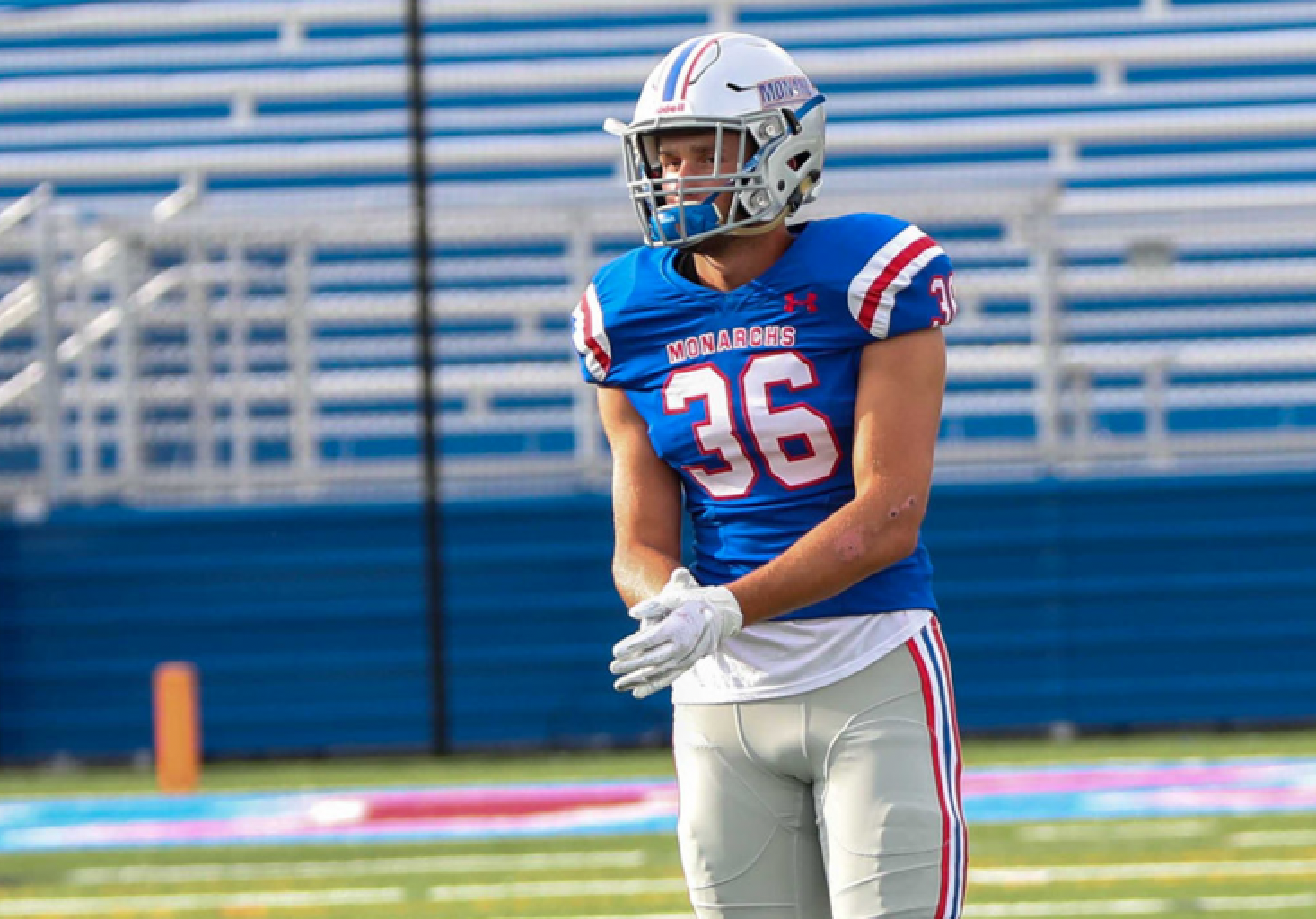 Get to know Marysville, Ohio four-star linebacker Gabe Powers, who signed his National Letter of Intent with Ohio State on Friday.
Height, Weight: 6-4, 230.
247 Composite Rankings: He's rated as the 61st overall prospect, sixth-best linebacker and the No. 5 recruit out of Ohio.
Commitment Date: Powers committed to Ohio State on Aug. 1, 2020.
Other P5 Offers: Arkansas, Boston College, Colorado, Florida State, Iowa State, Kentucky, Michigan, Michigan State, Minnesota, Notre Dame, Penn State, Pittsburgh, Stanford, Tennessee, USC, West Virginia, Wisconsin.
How he did in high school: Powers led a powerful Marysville defense to an unbeaten regular season and a top finish in its league, but the Monarchs came up short of their ultimate goal, falling in the fourth round of the Division I playoffs to Springfield, 26-0.
Why he committed to Ohio State: Powers grew up in an Ohio State family and didn't take long to commit when the Buckeyes decided to offer – even though they were among the second batch of schools to recognize him as a major recruit and offer him.
"That was a lot," Powers told BSB of his offer. "Since I was a little kid growing up, I just wanted to play Ohio State football, and once I got that I started tearing up a little bit. I called my grandma, and my grandma was crying, so it was a big moment for us. We've always been diehard Buckeye fans forever."
It was the first Ohio State offer for a Marysville product under head coach Brent Johnson.
"That was a big deal. They're Ohio people and their whole family lives here in Marysville, grandfather to the youngest and all the kids are living here. So that was a big one, and for our program that was a big one," Johnson told BSB. "We've never had an offer from Ohio State. We have a kid playing in Minnesota, we've had kids at Northwestern, but for Ohio State to make an offer, and all the Big Ten schools, you know Michigan, Penn State, you name it, and he handled that with an incredible amount of maturity.
You would never know it amongst our team that he has a full ride to all those places if he wanted it. He's very humble that way."
Where he fits in for 2022: Powers could be in for a season similar to Reid Carrico's in 2021. He's a bit of a tweener, and though he could have a future at Jim Knowles' Leo hybrid position, it's unlikely that he finds much of a role there in his first season on campus. Ohio State needs to decide on where he fits best first, and unless either the linebacker or defensive end room is a disaster, there's no reason to rush him during that process.