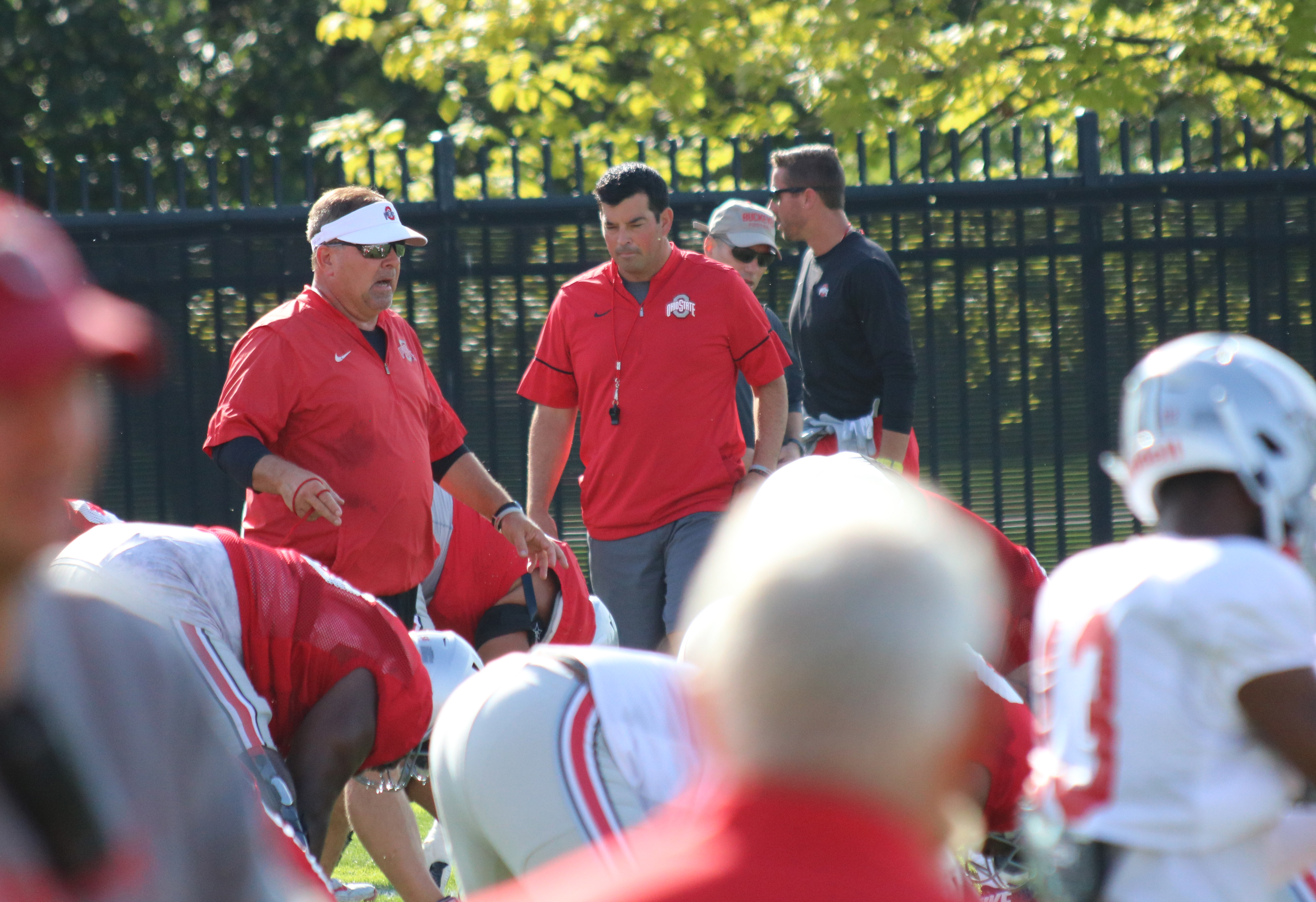 The Ohio State football team opened fall camp back on Aug. 3 under the direction of acting head coach Ryan Day, but the proceedings have been largely closed off to the media since then.
On Friday afternoon, though, Day provided an extensive update on the first two weeks of camp through a lengthy note posted on his Twitter account.
Day is serving as the acting head coach in place of Urban Meyer, who is on paid administrative leave amid a university investigation regarding his handling of domestic abuse allegations against a former assistant coach. (More on that story can be found in the links below.)
Day's statement focused on football and the 2018 Buckeyes. He did not mention the investigation or Meyer.
"You will be proud to know that our players and coaching staff have attacked each day and forged together as a team," Day said. "Our program starts and ends with our players, and the leaders of this team are incredibly focused and determined to maximize our talents to be the best team possible when we line up on Sept. 1."
Day's full statement can be found in the tweet below, and more updates will be posted to BuckeyeSports.com this afternoon.
— Ryan Day (@ryandaytime) August 17, 2018
The Buckeyes are set to open their season against Oregon State at Ohio Stadium. Kickoff is scheduled for noon and the game will be broadcast on ABC.
Day broke down the team position-by-position, and also took time to mention the players who have had their black helmet stripes removed this fall.
MORE ON THE STORY