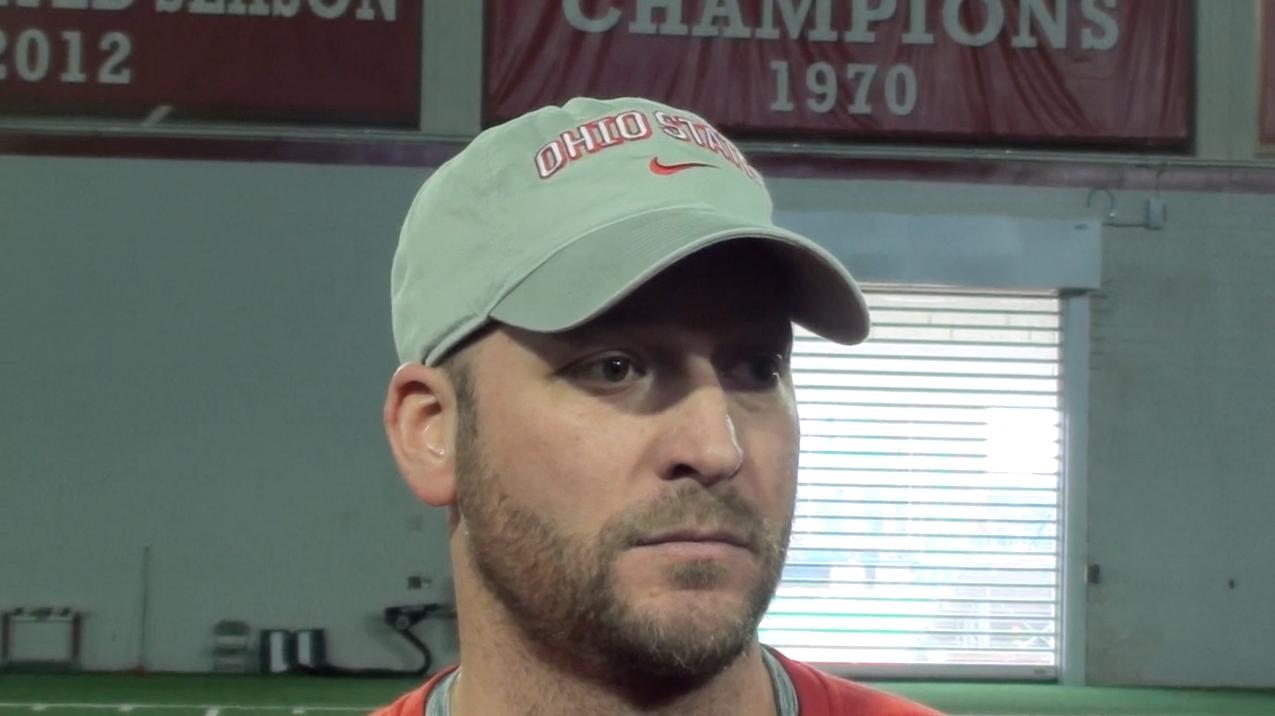 After the Buckeyes completed spring camp's second practice Friday at the Woody Hayes Athletic Center, Ohio State passing game coordinator/quarterbacks coach Michael Yurcich met the media on the field. Two months into the job at OSU, he described his early impressions of the offense and its quarterbacks as sophomore Justin Fields and redshirt freshman Matthew Baldwin lead the way while fifth-year senior Chris Chugunov and sophomore walk-on Danny Vanatsky round out the position.
Michael Yurcich
On the quarterbacks…
"Anytime you're able to create competition, it raises the level of play. I think it's as simple as that. We're just trying to create competition and rise the level of performance, and as the saying goes, iron sharpens iron."
On the offense…
"Even if we were tweaking, even if there were some nuances, I wouldn't really lead on to that because it's an irrelevant kind of topic that really doesn't help us win football games. So the basics of this offense — spring time is a great time to get back to the fundamentals of your offense, your base concepts, and those are the concepts that we're focusing on.
On the personnel…
"I don't think we have a definite timeline to say, 'Hey, (a quarterback decision's) got to be done by practice four,' or, 'It's got to be done by practice five.' I think, as you go through spring, you make those decisions. And whenever that time is, that's what it'll end up being. … Usually, the more you get into some real live scrimmages, the more that sort of thing will unfold by itself."