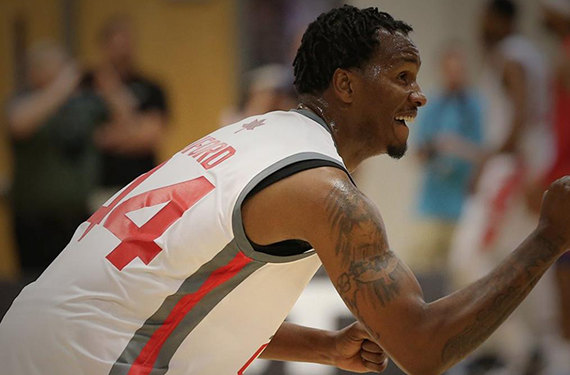 Carmen's Crew, a collection of Ohio State alumni, defeated four-time defending The Basketball Tournament champions Overseas Elite, 71-66, on Sunday afternoon. Overseas Elite entered the contest having won 29-straight games in the tournament.
Previously known as Scarlet & Gray, Carmen's Crew features former Buckeyes Aaron Craft, David Lighty, John Diebler and William Buford and is coached by Jared Sullinger.
Lighty led the way in Sunday's win with 18 points, while Buford and Diebler added 15 and 10, respectively. Craft, meanwhile, added seven steals on the defensive side.
Carmen Crew's jumped out to an early 17-9 lead by shooting 83 percent from the field, including a perfect 3 for 3 from behind the three-point line. Overseas Elite went on a 13-2 run right before the half, cutting the sizable lead to just five points at the break.
It was a back-and-forth contest for much of the second half, with Overseas Elite tying the game at 63 late in the contest. The tournament uses the Elam Ending, so at the first dead ball after the four-minute mark in the fourth quarter, the game clock shut off and the target score of 71 was set by adding seven points to both team's scores (though it's typically only done for the team in the lead).
Carmen's Crew scored the first six points of the Elam Ending, but Overseas Elite cut the lead to 69-66 before Buford hit the game-winning layup.
Carmen's Crew will face the Golden Eagles (Marquette alumni) on Tuesday evening for its chance at the $2 million prize. Tip off at Chicago's Wintrust Arena is scheduled for 9 p.m. on ESPN.