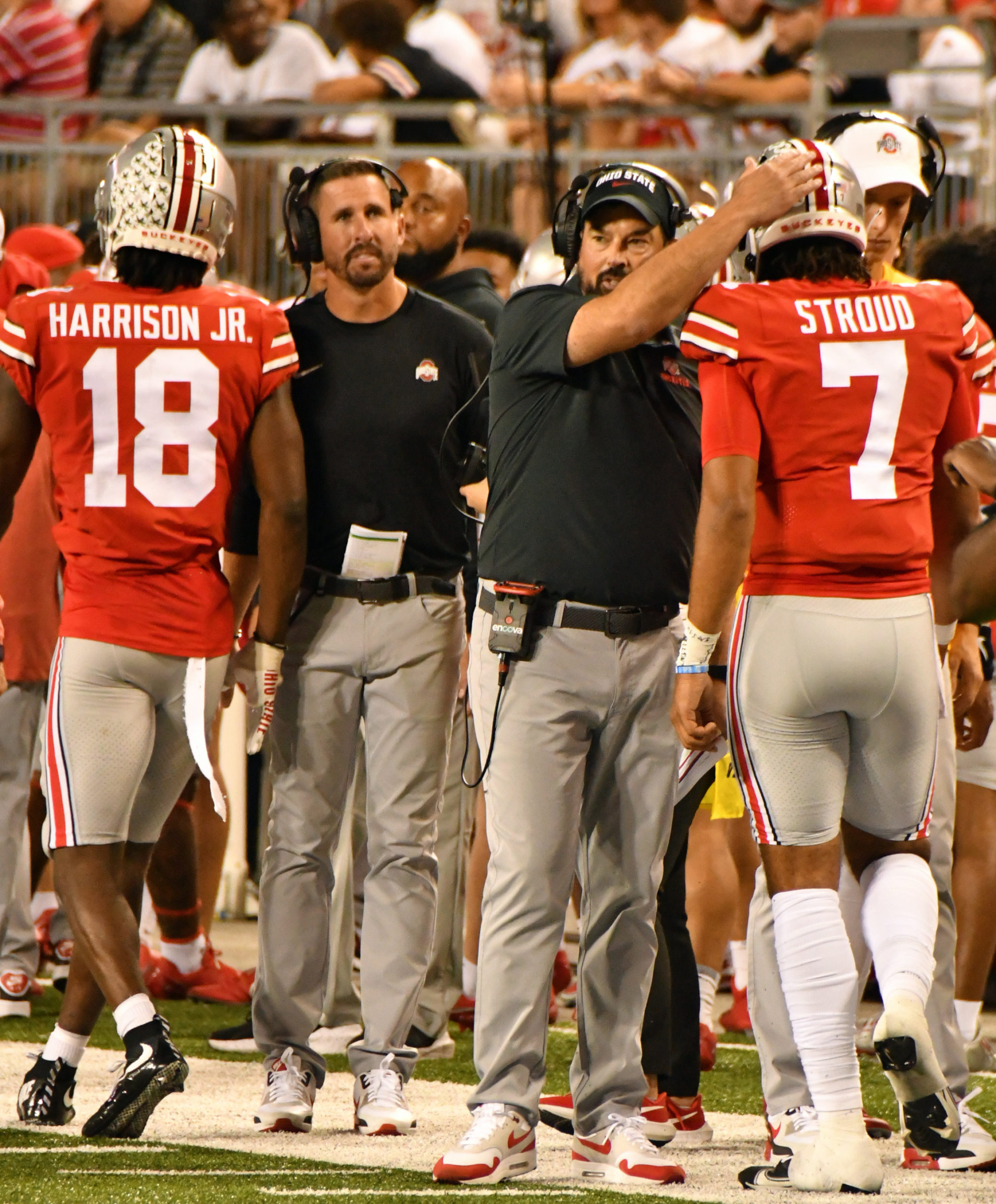 One week after his wide receiver Marvin Harrison Jr. picked up co-Big Ten Offensive Player of the Week honors, quarterback C.J. Stroud earned the weekly award himself thanks to his dominant performance during Ohio State's 77-21 win over Toledo.
Stroud exploded for 367 yards and five touchdowns while completing 81 percent of passes against Toledo, marking the fourth time he's completed over 80 percent of his attempts and the sixth time he's thrown at least five touchdowns in a single game.
Against the Rockets, Stroud completed passes to five different receivers and tossed touchdowns to three different targets — two to Harrison and Julian Fleming and one to Emeka Egbuka. He also aided tight end Cade Stover to the largest yardage output from an Ohio State tight end since Jeff Heuerman hauled in 116 yards against Purdue in 2013. Stover finished the evening with 83 yards on three catches.
This is Stroud's third time earning the honor, as he garnered recognition from his play during Ohio State's 66-17 win over Maryland and 56-7 win over Michigan State last season.
Stroud currently leads the nation in passing touchdowns with 11 and is ninth in passing yards per game as he tosses an average of 313.7 yards per contest.