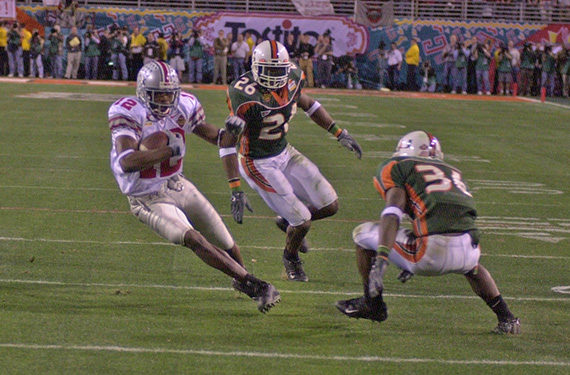 With 2020 National Signing Day approaching, we decided to look back through the Buckeye Sports Bulletin archives for our coverage of 2000 National Signing Day.
Twenty years ago, former Ohio State head coach John Cooper signed what would be his final recruiting class in Columbus. That talent-laden class would go on to win a national championship under Jim Tressel in its third season.
Safety Will Allen, wide receiver Michael Jenkins, offensive lineman Shane Olivea, linebacker Robert Reynolds, and defensive ends Darrion Scott and Will Smith highlighted Cooper's excellent 2000 haul, which out-performed its No. 13 national ranking.
This installment of BSB Reprints travels back to February 2000 when Cooper signed his last class in Columbus, which went on to win a national title without him.
.
Download PDF