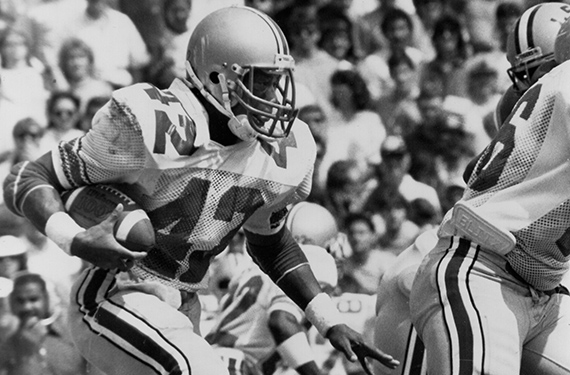 For the 40th anniversary of Buckeye Sports Bulletin, we will select a standout Ohio State football game that was played in the corresponding week in our first 39 years of publication and running stories from the original BSB coverage.
On Sept. 24, 1988, coming off a 42-10 loss at Pitt, the unranked Buckeyes welcomed No. 7 LSU to Ohio Stadium for a Big Ten-SEC showdown.
The Scarlet and Gray took a 14-3 lead on a blocked punt return touchdown by Michael McCray in the second quarter, but the Tigers rallied back in the second half and held a commanding 33-20 lead with just 4:29 left.
Led by quarterback Greg Frey, the Buckeyes scored 16 points in the final 4:29 to defeat LSU in thrilling fashion, marking a bright spot on an otherwise underwhelming season.
This installment of BSB Reprints includes our in-depth coverage of Ohio State's upset of LSU in 1988, with stories from the game and subsequent columns, as well as additional stories on Vince Workman being declared ineligible for dealings with an agent.
.
Download PDF