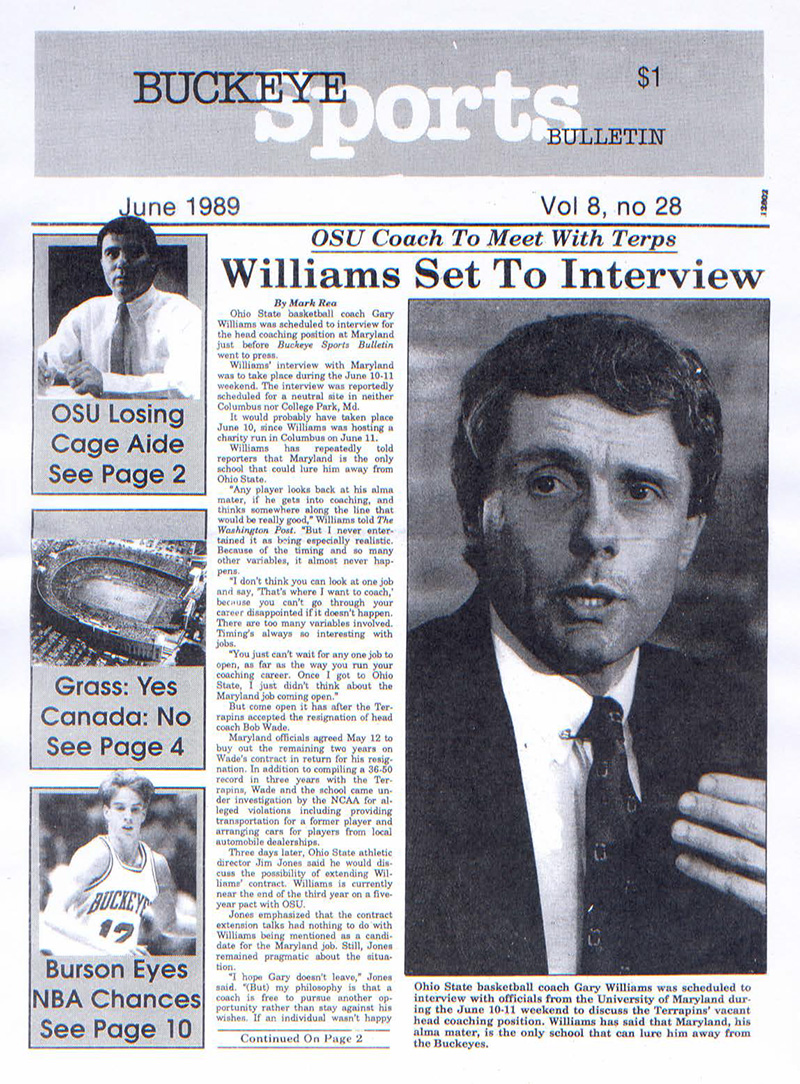 Right as BSB went to press for the June 1989 issue, the Ohio State men's basketball team held its breath while head coach Gary Williams met with Maryland.
After he finished his third season at the helm for the Buckeyes, Williams was set to interview with the Terrapins the weekend of June 10-11.
For the latest installment of BSB Reprints, we look back at the tough decision Williams faced as he contemplated his future in Columbus with an opportunity to lead his alma mater, where he played point guard from 1964-67.
Click the button below or the image on the left to open the latest BSB reprints.
Download PDF