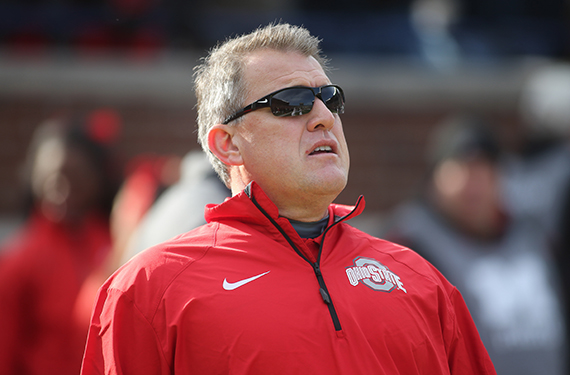 Five years ago, the Ohio State football team was preparing to defend its national championship with a new offensive coordinator in Ed Warriner, who was promoted from his post as offensive line coach following Tom Herman's departure to Houston. Warriner entered an interesting first spring as offensive coordinator with a pair of former starting quarterbacks in J.T. Barrett and Cardale Jones, who had led the Buckeyes on the title run after filling in for an injured Barrett. 
Meanwhile, the Ohio State wrestling team had just won its first national championship in its 94-year history with the help of freshman Kyle Snyder. Additionally, the men's basketball team had suffered an NCAA Tournament loss to Arizona and was preparing for the likely loss of freshman D'Angelo Russell to the NBA.
This installment of BSB Reprints travels back five years in Ohio State sports history to the Buckeyes' preparation to defend their national title on the gridiron, exaltation of winning their first NCAA Championship on the mat, and deflation from losing in March Madness on the hardwood.
.
Download PDF