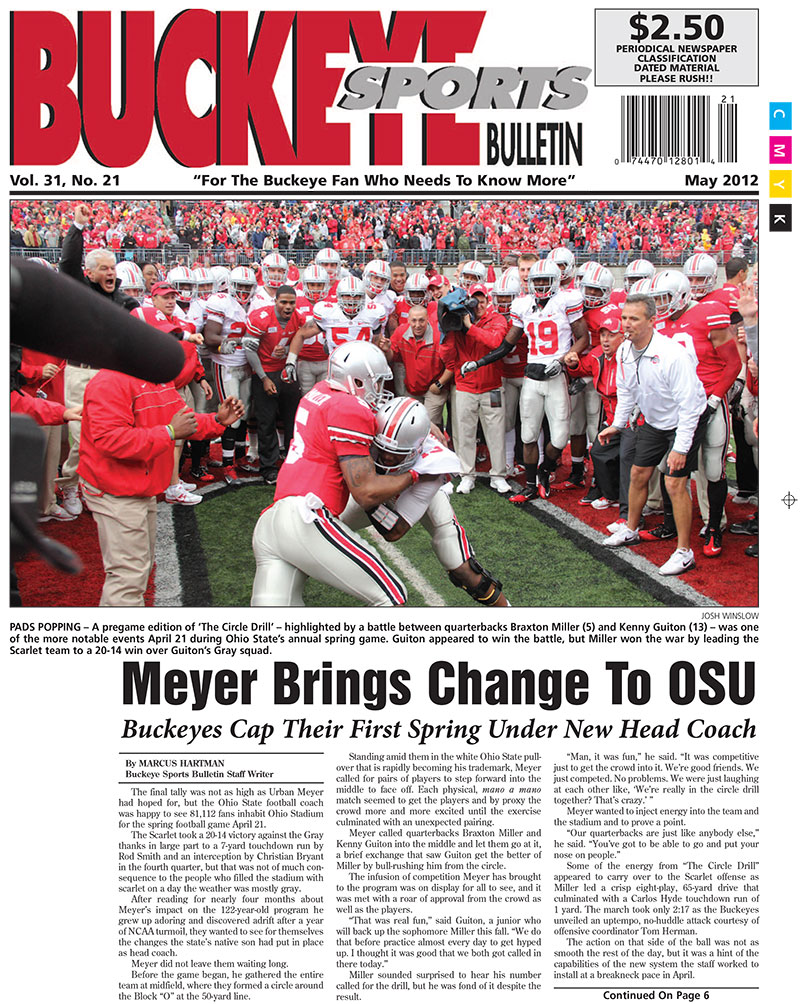 BSB recently published reprints looking back at the first spring camps for head coaches John Cooper, Jim Tressel and Urban Meyer.
The Buckeyes were coming off a 6-7 season, and Meyer was quick to put his stamp on the 122-year-old program.
Click the button below or the image on the left to open the latest BSB reprints.
Download PDF