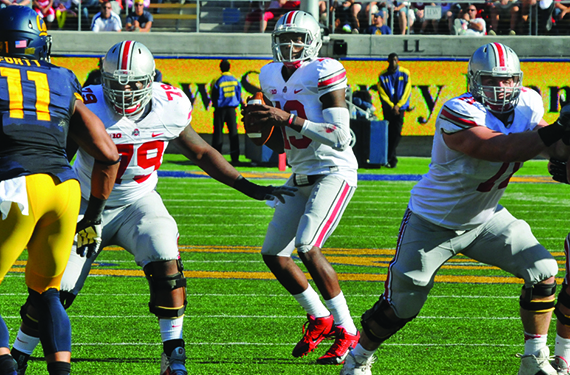 Former Ohio State quarterback Kenny Guiton recently became the wide receivers coach at Arkansas, so we looked back at his career in scarlet and gray.
Seven years ago, the Buckeyes were forced to replace standout quarterback Braxton Miller following an injury, and they turned to Guiton.
In memorable fashion, Guiton led Ohio State to a 52-34 victory over Cal, who were led by quarterback Jared Goff. The Guiton-led Scarlet and Gray followed up their 18-point victory with a 76-0 beatdown of Florida A&M when Guiton threw six first-half touchdowns.
This installment of BSB Reprints includes our in-depth coverage of Ohio State's big victories against Cal and Florida A&M, including analyses, quotes from players and coaches, box scores, and columns encapsulating it all.
.
Download PDF