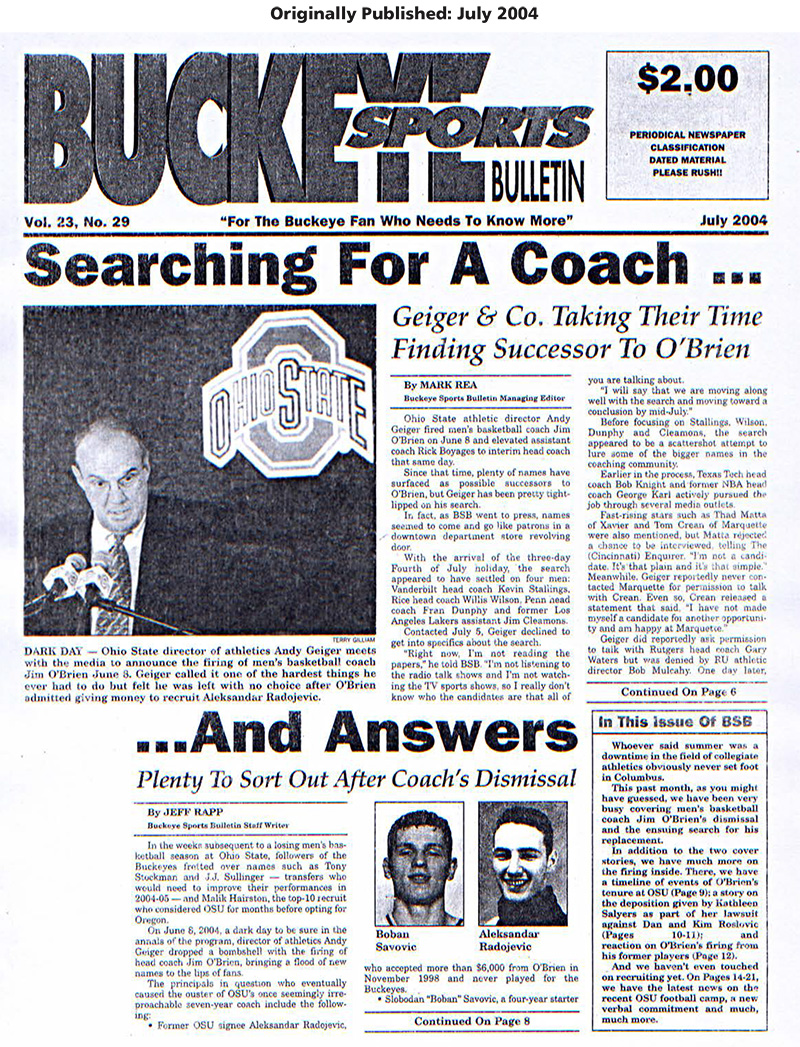 Fifteen years ago, Ohio State sought after a replacement for Jim O'Brien as the head men's basketball coach, following his firing.
O'Brien had been removed from his position by athletic director Andy Geiger after admitting to giving money to recruit Aleksander Radojevic. Some of the potential replacements at the time included Bob Knight, Jim Cleamons, Thad Matta, George Karl, Tom Crean and Kevin Stallings.
In this installment of BSB Reprints, we travel 15 years into the past to revisit our coverage of O'Brien's firing and the subsequent coaching search at Ohio State.
Click the button below or the image on the left to open the latest BSB reprints.
Download PDF