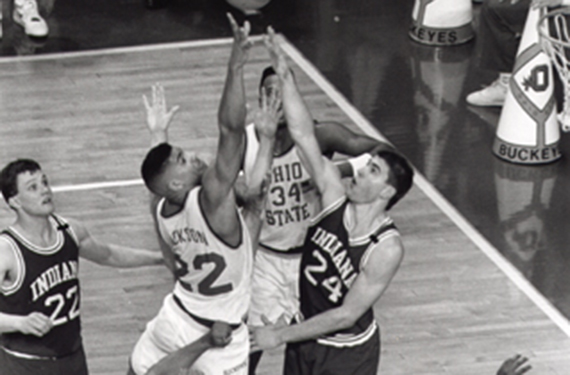 Former Ohio State standout Jim Jackson is one of the best men's basketball players in program history. Twenty-eight years ago, Jackson declared early for the 1992 NBA Draft, forgoing his senior season to fulfill his lifelong dream of reaching the NBA.
We decided to delve into the Buckeye Sports Bulletin archives and uncover our coverage of Jackson's decision, which included the response of his teammates,  his draft projections, columns about the move and a review of his decorated career in Columbus. 
This installment of BSB Reprints features in-depth coverage of Jackson's decision to leave Ohio State early for the NBA draft and recounts his brilliant Buckeye career. 
.
Download PDF