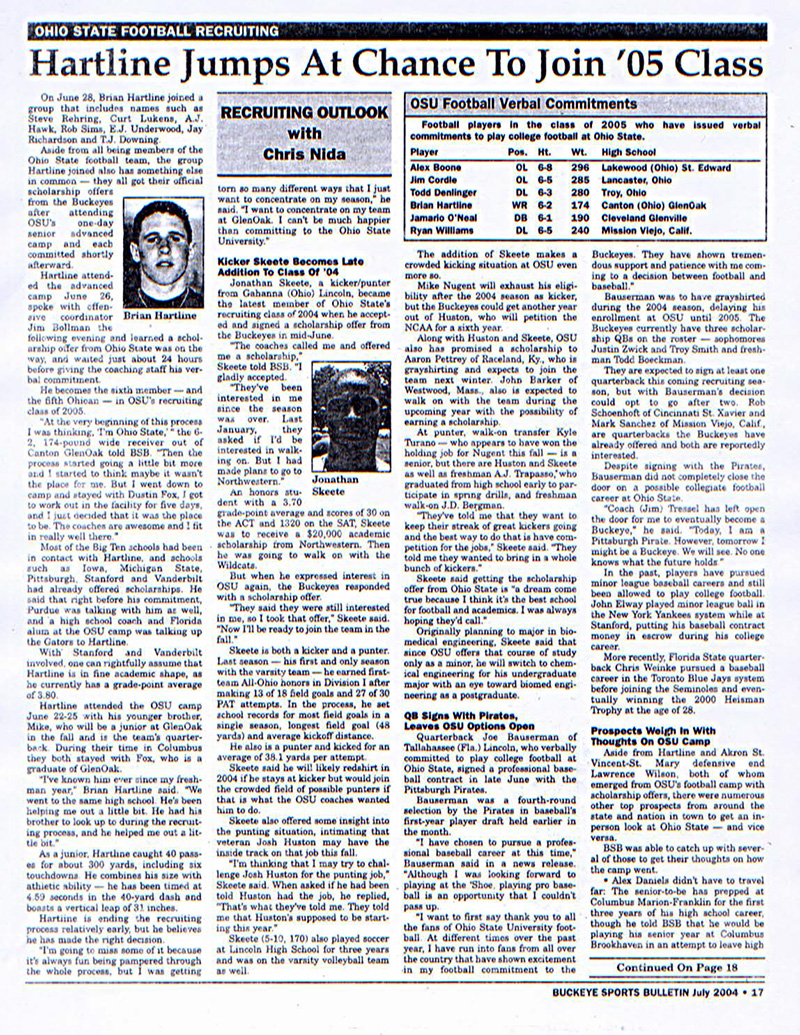 Fifteen years ago, a 6-foot-2, 174-pound wide receiver from Canton (Ohio) GlenOak became the sixth commit in Ohio State's 2005 recruiting class.
The athletic wideout who committed June 28, 2004 is Brian Hartline, who currently serves on the Ohio State football staff at the wide receivers coach, and has proven to be quite the recruiter, himself.
In this installment of BSB Reprints, we travel 15 years into the past to revisit our coverage of Hartline's commitment to play for Ohio State.
Click the button below or the image on the left to open the latest BSB reprints.
Download PDF