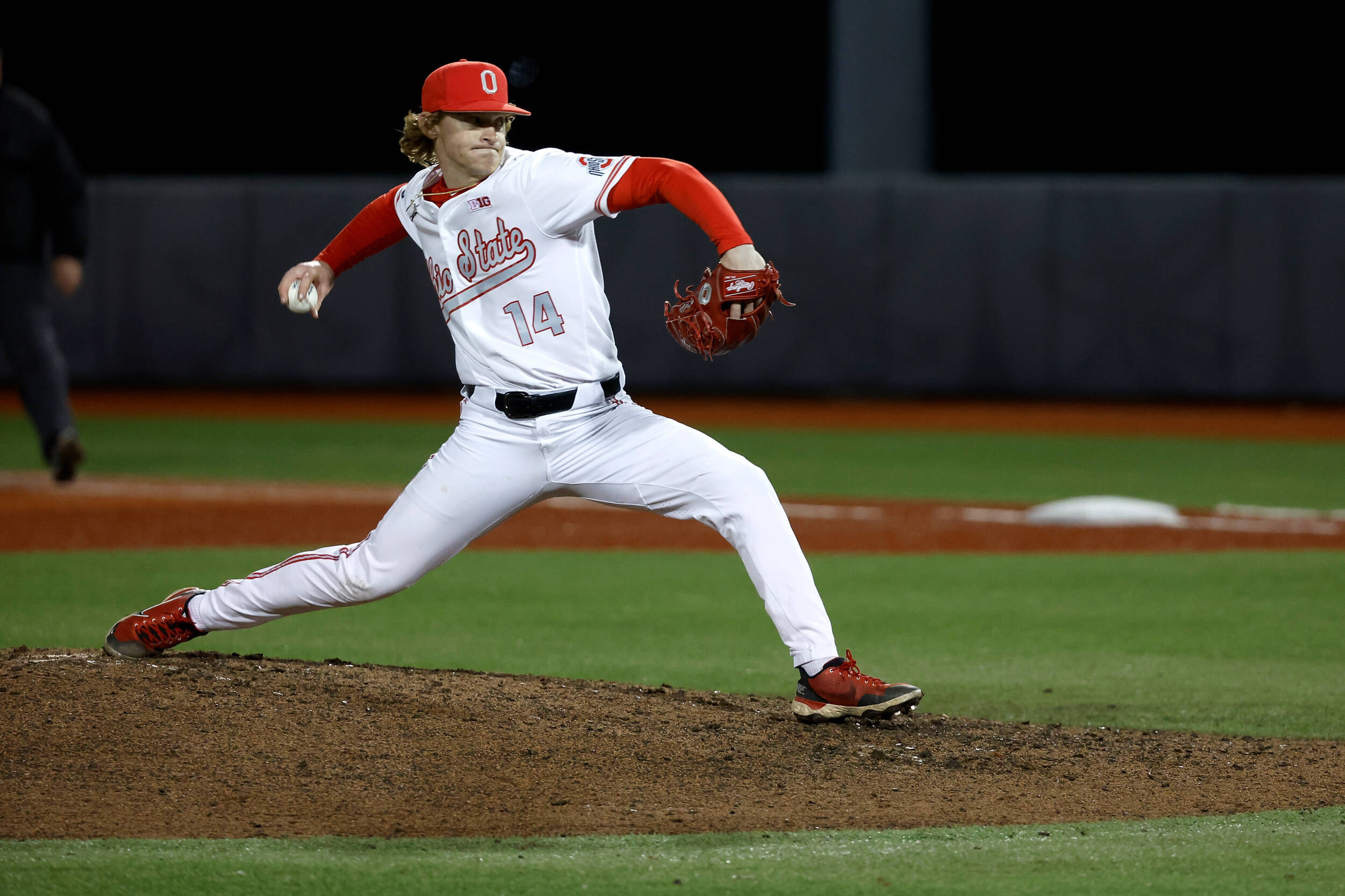 In the final round of the 2022 MLB Draft, pitchers Nate Karaffa and Ethan Hammerberg were offered a chance at the big leagues. Karaffa was taken No. 602 overall to the Philadelphia Phillies, while Hammerberg went No. 611 to the Chicago White Sox.
Karaffa and Hammerberg were the third and fourth Buckeyes drafted in 2022. The first Ohio State player off the board was pitcher TJ Brock in the sixth round to the Toronto Blue Jays. Infielder Zach Dezenzo became the second when he was selected by the Houston Astros in the 12th round.
In 2021, Karaffa was one of Ohio State's most dependable arms out of the bullpen. He went 3-1 with a 6.35 ERA across 28.1 innings of work and recorded 36 strikeouts with 14 walks. Karaffa tied Hammerberg with a team-leading 25 appearances on the mound.
Hammerberg's 25 appearances included 49 strikeouts with six walks in 35.2 innings. His recorded six saves as a closer, and his opponents mustered a .235 batting average against him.
With Karaffa and Hammerberg selected, Ohio State had four players drafted in a single class for the first time since 2016. Last year, the Buckeyes had three selections, including Seth Lonsway (6th round, San Francisco Giants), Garrett Burhenn (9th round, Detroit Tigers) and Jack Neely (11th round, New York Yankees).