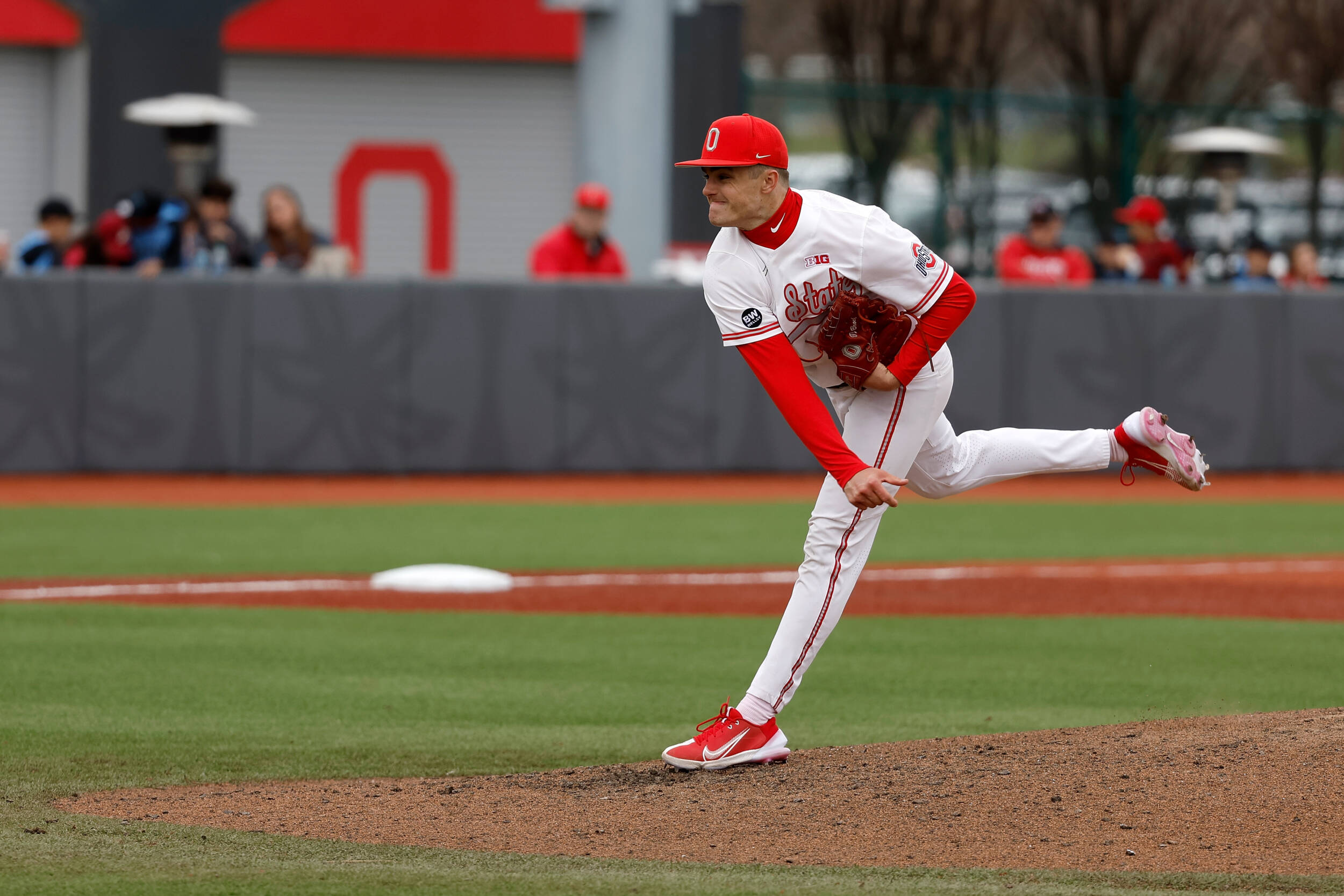 Ohio State senior pitcher TJ Brock became the first Buckeye selected in the 2022 MLB Draft when the Toronto Blue Jays chose the right-hander with their sixth-round pick on Monday. He was the 188th overall selection.
Brock is the 111th Ohio State player selected in the MLB Draft and the 31st taken in the sixth round or higher, dating back to 1966. He also became the sixth Buckeye that the Blue Jays picked in the draft and the first since Trent Luyster was taken in the 30th round in 2005.
The Cincinnati native made 51 appearances during four seasons in Columbus. He finished with a 5.68 ERA in 77.2 innings of work and collected 90 strikeouts and 11 saves. Last season, Brock had a Big Ten-best nine saves while recording 33 punchouts in 21.2 innings. His 2.08 ERA led the Ohio State starters and bullpen.
Additionally, Brock's selection was the 28th Buckeye taken under former head coach Greg Beals, who parted ways with Ohio State after a 21-30 season in 2022. Rounds 11-20 of the 2022 MLB Draft will take place on Tuesday ahead of the 92nd MLB All-Star Game in Los Angeles.