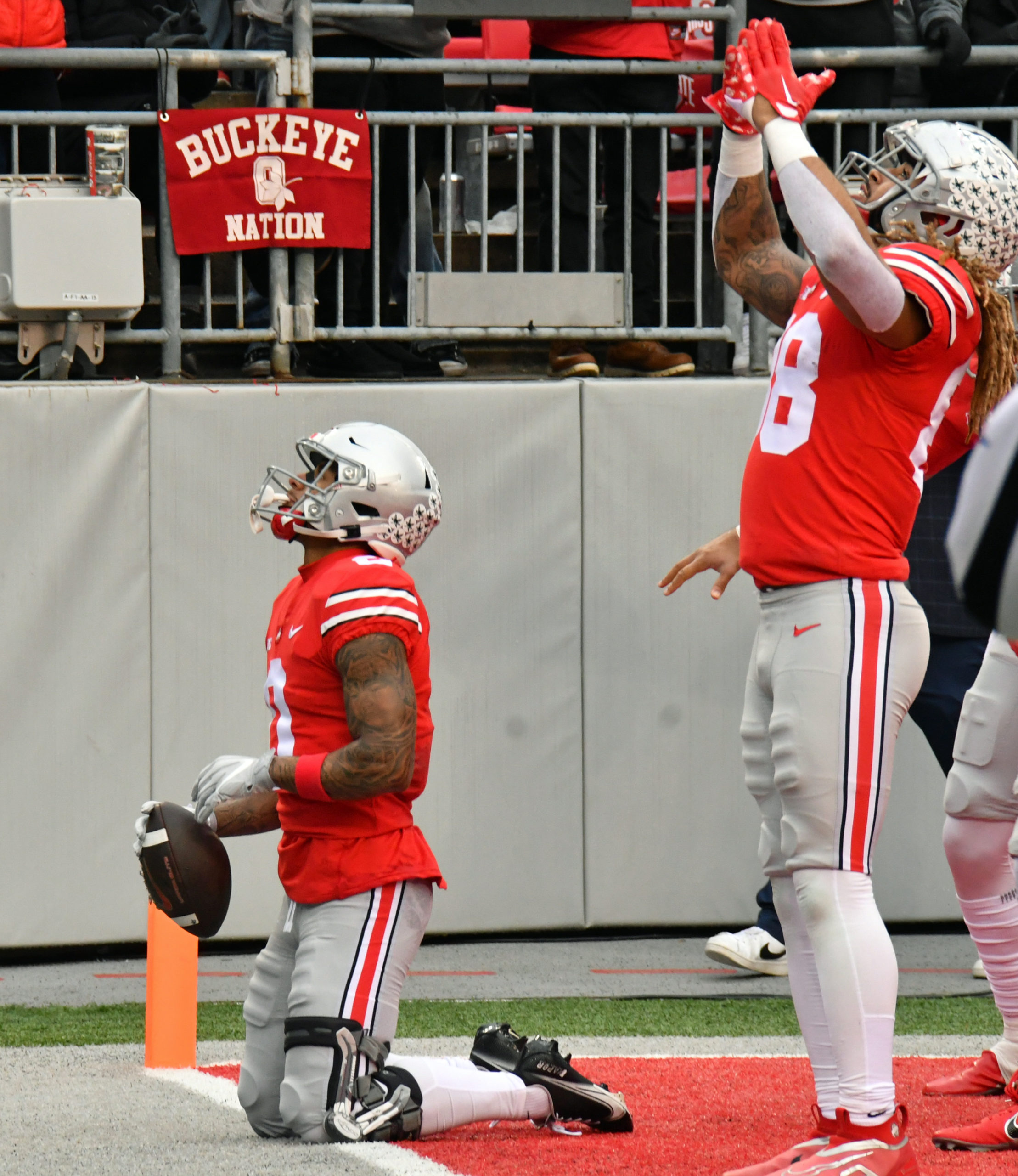 Ohio State graduate wide receiver Kamryn Babb made the decision to medically retire from football Tuesday following his fifth season in Columbus, the Missouri native announced via Twitter.
"Thank you to everyone who has supported me and helped me throughout my journey," Babb said in the tweet. "Glory to Jesus my God for carrying me through every moment in my life. Whatever you may battle in life, keep fighting and know that there is a God in heaven who loves you so deeply. God Bless."
Babb was rated a four-star prospect at wideout in the class of 2018, but suffered four total torn ACLs, two in each knee, from his senior year of high school through his first four seasons at Ohio State.
After all those season-ending injuries, Babb got a chance to see the field in 2022 against Indiana. There he made his first career catch, a touchdown against the Hoosiers, and immediately fell to his knees. It will stand as the only catch of his collegiate career.
Babb was a three-time All-Scholar athlete for Ohio State, graduating in December 2021 with a degree in communications.